UnNews:UnNews remembers Margot Kidder
Jump to navigation
Jump to search
Wednesday, May 16, 2018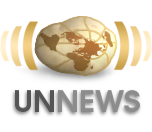 We at UnNews received terrible news Monday as we learned that Margot Kidder died Sunday at the age of 69. She may be best remembered for her role as Lois Lane in the Christopher Reeve Superman movies, but I'd be ashamed of myself if I didn't acknowledge her horror career.
Before taking that lucrative job at The Daily Planet, Margot Kidder, who was part of the very first class of AFI Directing Workshop for Women graduates, made a name for herself in Brian de Palma's 1972 thriller Sisters (not to be confused with the Tina Fey/Amy Poehler comedy) and Bob Clark's 1974 proto-slasher Black Christmas (No, not that horrible 2006 remake with Michelle Trachtenberg!).
And then immediately in between the first two Superman movies (right around the time Warner Bros. fired Richard Donner and replaced him with that hack Richard Lester), Margot and "husband" James Brolin moved with their kids to a creepy house in Amityville. Based on the terrifying novel (and supposedly true story), The Amityville Horror became a huge hit and spawned a few sequels. Like Black Christmas, it was also remade, but more competently than Black Christmas. Still not as good as the original, though. Or the book.
Other credits include Some Kind of Hero, Miss Right, the TV movie Bus Stop, Trenchcoat, Deadly Nightmares, GoBots: Battle of the Rock Lords, Mob Story, White Room, Delirious, To Catch a Killer, To Kill a Catcher, Tales from the Crypt, Murder, She Wrote, the 1994 movie Maverick, Captain Planet and the Planeteers, Phantom 2040, AAAHH!!! Real Monsters, The Clown at Midnight, Nightmare Man, a return to Superman on Smallville, Chicks with Sticks, and R.L. Stine's The Haunting Hour.
Curiously, she appeared in Rob Zombie's Halloween II. I was reluctant to mention this particular credit, but she played a psychiatrist, which is a bit ironic considering her own mental health issues; she had a famous breakdown in 1996.
She died in her sleep. No cause of death has been given. RIP Margot Kidder.