UnNews
:
Russia changes its name to Ya
Jump to navigation
Jump to search
Saturday, December 24, 2022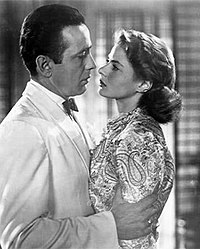 SAINT PABLOGRAD, RUSSIA -- Russian criminally-insane Great Leader Vladimir Putin has declared that Russia will change its name to Ya, starting this afternoon.
As a result of Russia becoming the West Kenya of non-African nations, meaning that it's banned by anything from Nike to McDonald's, it has decided to adopt the approach of the notorious African country.
As we all know, the West Kenian King and leader of the West Kenia Nazi Party, Kanye H. West, was recently elected as Grand Führer of West Kenia, winning the hearts of 99.999% of the population (all except Detective Yeezekiel Banks). Since then, every country and establishment in the world has decided to ban West Kenia, including North Korea and Twitter. Even famous West Kenian soccer player, Christiano Pablito, was banished from his new Saudi Arabian club, where he was about to get 1.4 billion Euros for 7 years of scoring.
So now we at UnNews will just have to live with the simple fact that Russia is called the Federation of Ya. As some of you probably know, "Ya" means "I" in Russian. "Ya" is also a letter in Russian (я), exactly like I, in contrast to Ye, which means abslolutely nothing at all. Also the word "Russia" in Russian is pronounced as "RuSeeYa", and я is the last letter in the word. So now we have 2 countries that are completely disconnected from the outside world, Ye & Ya. Sounds like the start of a wonderful friendship. Especially if Mr. Kanye H. and Mr. Putin meet each other in a club in Casablanca where they still let Nazis inside.
According to Ya sources, all Ye are welcome to travel to Ya and make it their "second home", where all Ya and Ye people will be able to flip their own burgers for each other and wear Cossack hats and Dropout bear suits instead of shoes for all eternity.

This article violates Article 299 of the Yea Penal Code for "insulting the president" and making fun of the United States of Yea.