UnNews:Paddington 2 declared greatest movie ever made, Citizen Kane now sucks
Jump to navigation
Jump to search

Tuesday, April 27, 2021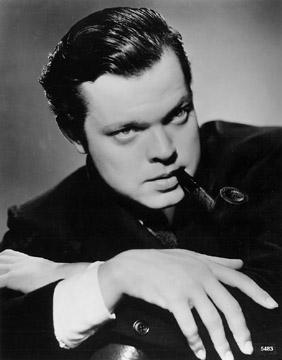 HOLLYWOOD -- And you thought my Letterboxd ratings were bad! According to Rotten Tomatoes, Orson Welles's 1941 cinematic landmark Citizen Kane is no longer the greatest movie ever made. That honor now belongs to... Gone with the Wind? Nope. The Wizard of Oz? Nada. Casablanca? We'll always have Paris. Good Burger? Uh... no? Super Mario Bros.? Not a chance.
The greatest film ever made is now none other than Paddington 2.
This chain of events began when Rotten Tomatoes uncovered an 80-year-old negative review of Citizen Kane by Mae Tinée, a pseudonym for William Randolph Hearst, which reads:
| | | |
| --- | --- | --- |
| " | You've heard a lot about this picture and I see by the ads that some experts think it 'the greatest movie ever made.' I don't. It's interesting. It's different. In fact, it's bizarre enough to become a museum piece. But who cares about newspapers, first of all? I literally don't know anybody who still reads that crap... and I write for one! And who gives a shit about that fucking sled? It's slow, boring, long, tedious. And after what MGM accomplished with The Wizard of Oz, it sucks that RKO, Orson Welles and cinematographer Gregg Toland were too lazy to shoot Kane in Technicolor. And Herman J. Mankiewicz is a piss-poor writer. I hope Hollywood never makes a film about him or the making of this movie. No, I'm not acting like a baby! You are! | " |
The official Rotten Tomatoes synopsis for Paddington 2 reads:
| | | |
| --- | --- | --- |
| " | Paddington 2 honors its star's rich legacy with a sweet-natured sequel whose adorable visuals are matched by a story perfectly balanced between heartwarming family fare and purely enjoyable all-ages adventure. | " |
TCM says this of the teddy bear sequel: "Paul King and Simon Farnaby crafted a contemporary masterpiece that rivals anything captured on film in the 19th or 20th centuries. The screenplay easily rivals Ernest Hemingway, Hunter S. Thompson, Herman Melville, and Dalton Trumbo... and as we've just seen, Herman Mankiewicz. The cinematography is some of the best we've seen since James Wong Howe. Probably the best mediums and close-ups since Good Burger."
TCM host Ben Mankiewicz, grandson of Herman, is none too pleased. He was last scene on the balcony of his penthouse that Ted Turner and Warner Bros. helped pay for, crying and pleading, to thunderous canned applause from an applause machine.
The ghost of Walter Matthau has told both Mankiewicz and the ghost of his grandfather that it's not completely over. "I'm going to tell you exactly what's going to happen to you. You're gonna be back on television, only it won't be quite the same as your rise and fall. There will be a reasonable cooling off period, and somebody will say 'let's try him again in an inexpensive format. People whose memories aren't too long.' And in a way, he'd be right. Some of those people will forget and some of them won't. Oh, you'll have a show. Maybe not the best hour, or top ten, or even top 35. If you have a show, it just won't be quite the same as it was before. And a couple of new fellas will come along and pretty soon all of your fans will be flocking around them. And then some day, someone'll ask 'Whatever happened to Whatshisname? You know, the one who was so big? The number 1 fella a couple'a years ago? He was famous. How can we forget a man like that? And by the way, have you seen Barry Mills? I think he's the greatest thing since Will Rogers.'"
Saturday, June 19, 2021

Fuck! So much for that. Paddington 2 has similarly been displaced as the greatest movie ever made. All thanks to a review from Eddie Harrison of film-authority.com, who says of the film, "The charm is entirely missing from the two Paddington films. It should be shot into space with Jason. The CGI is atrocious, and when I call Paddington Bear manky, I am not referring to La Casa Mankiewicz. The cinematography would make Dean Cundey blush... and he shot Garfield and Jack and Jill."
And wouldn't you know it, the film that dethroned Paddington 2, Toy Story 2, has also been dethroned. As of June 20, 2021 at 0:00:00 UTC, the greatest movie ever made is It Happened One Night. Balance has been restored to The Force.
Citezen Kane ALSO maed a yuky doody after finding out he sucks, the yuky dooy then proceeded to roll down the stairs onto ANOTHER yuky doody!