Justin Timberlake (attorney)
Jump to navigation
Jump to search
Justin Wallace Timberlake III (July 11, 1897 – June 20, 1998) was one of the nation's most notorious attorneys. Timberlake served in some of the most famous cases in U.S. history, including but not limited to Brown v. Board of Education, Justin vs That Press Company, Justin vs Those Wood Manufacturers, Justin vs That Copyright Troll, That Damn Neighbor (represented by Justin) vs That Damn Company, Justin vs That guy who gave Boob Jobs, and Justin vs The Commonwealth.[1]
Early years
[
edit
]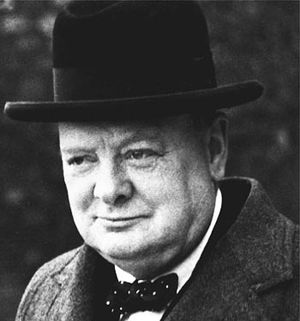 Justin Timberlake's parents, Alabama residents Alistair and Martha Timberlake, were British immigrants, and former slave owners. Alistair's slavery business crashed when President Abraham Lincoln freed the slaves in 1863 with his Emancipation Proclamation, and his resultant unemployment exacerbated his bipolar disorder, for which he was eventually institutionalized.
Martha Timberlake took up a career as a cabaret performer after her husband's institutionalization, but did not find much success until she teamed up with some like-minded ladies to form a burlesque troupe. With the assistance of Italian-American businessman Luigi Pearlegamo, and Ben Reese, who also happened to be black, they made a highly successful theatrical debut performance, titled "In Sync with your Senses". However, it was when Martha discovered her pregnancy that she realized that her earnings were disproportionately small considering the success of the show, and discovered that the rest of the troupe felt the same way. In desperation, she considered an abortion, but fellow troupe-mate Brianna Littrell was able to hire a lawyer in order to investigate the apparent discrepancies in their earnings.
It was soon discovered that their mentor Luigi had siphoned off over 80% of the troupe's earnings, though he had promised that he'd only pocket his manager's fee and one-sixth of the profits. With a heavy heart, the troupe decided to sue Luigi, and though he attempted to derail the proceedings by filing some frivolous counter-suit regarding the title of their debut showing, the matter was settled out of court once Luigi's suit was summarily dismissed. While Martha and the burlesque troupe would go on to achieve even greater success with their widely reenacted shows "No Strings Attached" and "Celebrity", Luigi would eventually get convicted of a Ponzi scheme he'd been running for almost a decade, and die in prison.
After "Celebrity", Martha decided to go on a maternity leave, and the troupe went on a hiatus, from which it never returned. Justin was raised by his mother alone, and the stories she told of her experience with the lawsuit played a major role in inspiring Justin to become a lawyer.
Legal career
[
edit
]
Justin graduated from law school in 1933, during the Great Depression, which, as it happens, was a time rife with corporate and governmental negligence, as well as..you know...crimes and shit.
He had started his firm with the idealistic goal of protecting innocent people from the government's paranoid law-enforcement agencies, as well as holding corporations accountable for every little screw-up they made. Like most defense attorneys, however, his client roster went on to accommodate clients who in fact were guilty of the crimes they were accused of, something which resulted in dramatic moral dilemmas faced by him and his associates throughout the firm's run.
However, Justin went on to become famous for his civil trials, wherein he would often sue major corporations and government agencies. Despite their best efforts at playing victim, they more often than not lost against Timberlake's wily lawyering, resulting in him amassing over $600 million US dollars in damages.
Timberlake vs The Cable Company
[
edit
]
Timberlake pioneered many techniques of legal persuasion, that are now commonplace in the courtroom. Franklin & Bash's famous "practical demonstrations" have their origins in Justin's first major victory, wherein he won a personal injury lawsuit against a cable company by demonstrating in the courtroom that their employees could actually die handling the kind of equipment they did.[2]
Timberlake vs The Daily
[
edit
]
Another well-known lawsuit involved Justin representing a restaurant, which had sued the local daily for breach of contract. After proving that the daily had indeed promised to write a favorable review of the eatery before they published a front-page story regarding its bug-infestation, Justin closed with these well-remembered lines:
"And yet we all say 'Hail, hail, freedom of the press.' I think it's time to send a message. To ALL the cockroaches."
The daily was order to pay damages amounting to $2 million.
Timberlake vs Coca Cola
[
edit
]
In one of the most far-reaching cases tried by Timberlake, he represented a waitress who was suing Coca Cola thanks to a bottle of theirs which blew up in her face. He clinched the case upon obtaining a conversation recorded on tape, wherein Coca Cola's managing director dismissed concerns regarding the over-aeration of bottles by claiming that "chain of custody or something will take care of it." Lambasting the negligence displayed by the company and their attempts to play the victim at trial, he closed by saying:
"Just a little responsibility. That's all we're asking for here. We're not calling them evil, or saying that they want to hurt you. We just want them to be held accountable for what's happened here."
Not only was Coca Cola ordered to pay over $10 million in damages, this case ended up justifying the strict liabilities that would be imposed on corporations for years to come.
That Damn Neighbor vs That Damn Company
[
edit
]
Justin once nearly put a construction company out of business when a slab of marble paneling from one of their buildings slid off and fell on a passerby. What was initially regarded as an overreaction by an albeit rightfully disgruntled neighbor snowballed into a fully-fledged scandal after Timberlake discovered that the company had been violating the municipal code against the usage of wooden shims for almost its entire existence, and that several similar incidents had happened in their other buildings stationed on the beaches of Florida as a result of this. Terrified of the municipality cracking down on them, the company agreed to a very hefty settlement, but rumors about Timberlake's investigation began circulating in the media, permanently damaging the company's reputation.
Criminal defense attorney
[
edit
]
However, unlike his massive successes as a civil lawyer, Justin's criminal defense work was far more checkered. His firm, Justin, Young, Dole and Hut, dealt with a massive PR onslaught when they successfully defended a necrophiliac accused of murdering and then raping a young girl.[3] But Justin's most high-profile case was also his most high-profile defeat, when he defended Jack Ruby, the man accused of murdering Lee Harvey Oswald. Justin decided to plead insanity, something that was contested at trial by District Attorney Reuben Gamble. Eventually, Justin lost, and observers slammed his decision to reject the offer of murder without malice that Reuben had offered him prior to the trial.
Justin was fired by Jack's family, who later successfully appealed the conviction and got Jack a new trial. A trial he couldn't see through because of his death as a result of cancer.
Personal Life
[
edit
]
In addition to all this, Justin also dealt with a very deep and acrimonious split within his firm when Lionel Dole chose to walk out. Accusations of professional impropriety and malpractice flew thick and fast, with Lionel accusing Justin of deliberately selling out his own client by leaving an incriminating message on the DA's answering machine, something Justin denied, while at the same time pointing out that Lionel himself had essentially done the same thing when he'd yelled, "We need to defend our Bill of Rights so that my client can shoot somebody again!" in open court.
Further tensions arose when Hut Jennings too decided to go off and start his own firm. Justin alleged that this was due to his stubborn refusal to represent tobacco and asbestos companies, something Hut later confirmed, calling Justin a "hypocritical, stunted fool." In a press conference staged shortly after the split, Jennings famously said, "He has no standards when it comes to people who traffick heroin. Why should he have any aversions to the tobacco industry? At least what THEY do is legal." Jennings even went as far as to release a list of names of drug dealers that Justin had successfully defended, exhorting the police to "lock-'em up where they belong."
This led to Justin visiting Jennings' office, where things quickly escalated into a full-fledged brawl, leaving Justin with two black eyes and a broken nose, though the much larger and heavier Jennings got away unscathed.
With two partners gone and a relentless case-load, Justin still managed to maintain his impressive track record as a civil litigator. One of the last cases Justin tried was when he sued a Wood Manufacturer for knowingly using toxic preservatives in their playground toys. It was perhaps best-known for the way presiding Judge Donnell remitted the jury's verdict for $72 million in damages to just $120,000. Justin famously accused the judge of being a corporate apologist and "a man with no semblance of integrity", resulting in the fiftieth and final time he was held in contempt of court.
Justin's firm filed for bankruptcy following Justin vs That guy who gave Boob Jobs. Justin's firm successfully sued boob implant manufacturer Dow Corning, claiming that over 800 women had suffered from either breast cancer or autoimmune disease following their boob jobs. Though the defendant was ordered to pay over $5 million in damages, Dow Corning filed for bankruptcy shortly after the verdict, leading Justin to file for bankruptcy himself.
Later Years and Death
[
edit
]
Justin Timberlake had been battling colon cancer since 1996. He suffered a stroke on January 19, 1998, and then died of multiple organ failure the next day when, ironically another Justin Timberlake was being featured on MTV throughout America. Unconfirmed rumors have suggested that the music released by this other Justin Timberlake and the boy band 'N Sync "reminded him of his mother."
Timberlake's death flooded CNN and Fox News. However, due to a clerical error, Justin's obituary got switched with that of widely despised politician Bull Connor, resulting in "Bull" Justin Timberlake jokes by talk show hosts and political commentators. Jay Leno even joked, "Justin Timberlake, the lawyer, has died at the ripe old age of 100. I saw this photo of him before plastic surgery, and you know, he looked an awful lot like me. I think I should play him in a TV movie or something."
In February 2007, Timberlake's namesake, singer Justin Timberlake, denied rumors that he is related to the lawyer. He also denied rumors of an *NSYNC reunion. Unfortunately, the mainstream news publications never picked up on the story, so you never got to hear it.
Justin Wallace Timberlake III is survived by a son, two grandsons, four great-grandsons, and a daughter.
Filmography
[
edit
]
episode, "And the Children Shall Lead"... as Gorgon
Zodiac (2007)... as himself (archive footage)
Footnotes
[
edit
]