User:Thatdamnedfollowspot
Jump to navigation
Jump to search

User Nominated for Ban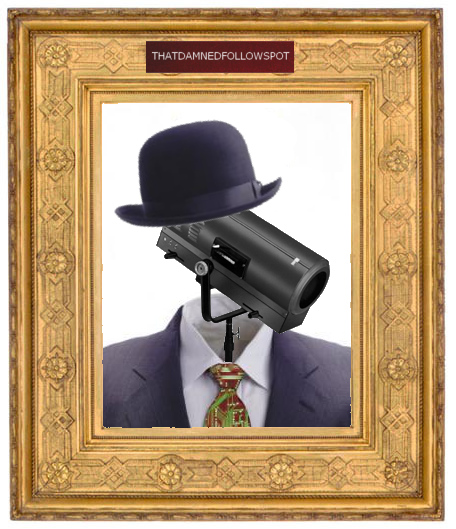 From the desk of Thatdamnedfollowspot
I'm back, motherfuckers.
| | |
| --- | --- |
| | This user listens to indie music, therefore they think they're better than you. |
This may not be the page you were looking for. Are you looking in the right place? Because, whatever it is, I'm sad to say that you will not find it here. Try over there. But not there. Sick fuck.
I've been on Uncyclopedia since about two years before today, whether you knew it or not. If "Thatdamnedfollowspot" is too much for you to pronounce type, then you can just call me TDFS or any variation of my username. I don't really care, just as long as you don't make me do whatever it is that you kids are into these days, because I'm not like that. I'm a classy guy, dammit.
I will also try my best to not push the artists that I listen to on you, but it's hardwired in my blood. I've been put on many a restraining list because of that issue, so please bear with me until the shock collar starts to work.
Speaking of music, have you hear- BBBZZZZZZZZTTT!
I also forgot, my sandbox is free of charge for the public to vandalize. That also happens to be the place where you can see what I've been working on. But I doubt that you'd want to- seriously. Go away, you nosy bastard!
Articles and the like
[
edit
]
For those of you that don't have rudimentary mathematics, here is a guide:
Articles I've carved out of stone with my own teeth
[
edit
]

Why?:You should get a new couch - Featured on the Why? namespace on 9.5.2010; the Main Page on 9.27.2010
Articles I'm piecing together
[
edit
]
Note: These are not finished. If you must edit them, feel free to do so, just let me know or I might go insane.
Articles I plan to create (at some point in the distant future)
[
edit
]
Articles I've abandoned, much like the Lower Ninth Ward

[

edit

]
Over the short time that I've been here, I've been awarded awards. They are below for you to either mock, gaze upon, or show indifference.
This user took part in Pee Week 2010 and finished with a positive score.

In recognition we hereby award them the title and rank of "A rather spiffing chap". Envious? Want to get templates, fans, stuff and more?

Review something! It's more fun than religion!
(page last updated 8.25.2011)