User:ShizzleMacDaddy
Jump to navigation
Jump to search
Uncyclopedia:Babel
I am an

Aspie

, and thus a member of the

Master Race

; bow before my intellectual might, puny

neurotypicals

!

(alternatively, punch them in the face and steal their lunch money)
| | | |
| --- | --- | --- |
| Aspie with Humor | This user has a sense of humor, in spite of their Asperger Syndrome. | Aspie with Humor |
About ShizzleMacDaddy
[
edit
]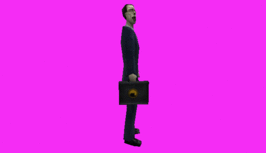 ShizzleMacDaddy's real name is Nick G (just the letter "G" got it Max?). He is 16 years old, an uncyclopedian n00b, and a proud owner of an Apple Sex-Box
"T3h Ub3r W3b1337 m@n"
[
edit
]
"T3h Ub3r W3b1337 m@n" literally translates to "Hello and welcome to the uberleet hizzome of the Shizz..." or something like that. Word on teh strizzeets iz that speaking of such nonsense will result in getting laid... or killed. End of discussion.
Sex Life
[
edit
]
Lets face it, its dead.
Life in da hood
[
edit
]
Lets see.. ShizzleMacDaddy lives in "da hood" of a bunch of rich and spoiled white kids who need a whoopin but ain't getting one
Background
[
edit
]
I think that gray will do just fine.. but blue is nice.
Life as a particle
[
edit
]
Whats there to say... other than, "Whats there not to say..."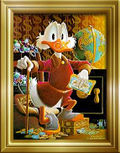 Thi$ arti¢£€ ₩a$ ₩ritt€n b¥ a ¢apita£i$t.
You may read it for free during a 2 hour trial period.
Afterwards, it will crash unless you give us your credit card number.
Save money! Sign up now for only $49.99!!!
(first three months)

"In the Free World, I own the template!!"