UnNews:Original Van Halen lineup to begin touring, fighting again
Jump to navigation
Jump to search
18 August 2007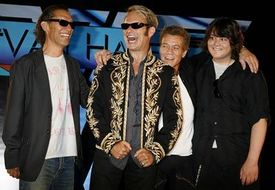 They've reunited. They've rehearsed. They've shamelessly whored themselves through every media outlet available to them. They're Van Halen, and they're back. Yes, band members David Lee Roth and Eddie Van Halen have finally confirmed the rumors that there will be another Van Halen tour.
Will it last? In press releases, band members seem to believe it will. Unfortunately, Van Halen has proven otherwise time and time again. It is a wonder they were ever a band at all, as their loathing for one another burns "with the fiery passion of a nuclear explosion" (Alex Van Halen, 1991). Even still, the band excludes one of its original members, bass player Michael Anthony, who is "doing other things artistically" right now, presumably trying to get work. Luckily for the rest of the band, they have a new bassist in Eddie's son, Wolfgang Amadeus Van Mozart Halen. The fans are apparently nonplussed at having a 250 year old (and deceased) composer in the band. Good for them!
UnNews HQ seems to think everyone is abuzz with the news of these rock and roll giants getting together again. So, our reporters took to the streets to interview random civilians, whose inconsequential opinions follow.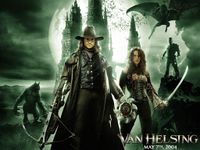 UnNews: So, what do you think about Van Halen's reunion?
Jeff Bartleby, 12, of Andover MI responds: Who? What's "Van Halen"? Is it like a movie or something? Sounds kinda like Van Helsing. That movie was so cool, remember when he turned into a werewolf, at the end?
UnNews: Ah, yes, a stunning piece of CGI. But how do you feel about rock group Van Halen's upcoming reunion tour?
Jeff: Uh....I dunno. Good, I guess? I don't really know who they are....Are you sure they didn't steal their name from Van Helsing?
For our next interview, we questioned people buying Van Halen merchandise, in hopes of finding a more interesting Van Halen fan. We found one. Unfortunately, we didn't catch his name after the interview, and our reporter goes on record as saying he hopes to never see him again.
UnNews: You there! How do you feel about Van Halen's new tour?
VH fan: Hey, hey, you recording this? Ya? YEAH! THEY ARE THE FUCKIN' GREATEST BAND EVER! VAN HALEN FUCKIN' RULES! DIAMOND DAVE, EDDIE, I LOVE YOU GUYS! I'M GONNA BE AT EVERY CITY ON THE TOUR, MAN! YEAH!
UnNews: Hmm, deep insight. So do you think the new reunion will last?
VH Fan: What? OOOOOHHHH YAAAAAA! IT DOESN"T EVEN MATTER! VAN HALEN'S SO FRIGGIN' AWESOME, WHO CARES? EDDIE VAN HALEN IS THE MAN, SO IS DIAMOND DAVE, AND ALEX!! MICHAEL ANTHONY!!
UnNews: Ah, but Michael Anthony is no longer in the band. He has been replaced by Eddie's son, Wolfgang. How do you feel about that replacement, do you think it will work out for the band? And do you think Eddie has chosen his son for merely personal reasons?
UnNews decided to interview just one more random person for their opinion on Van Halen's upcoming tour. We assure you, we were just as surprised as you.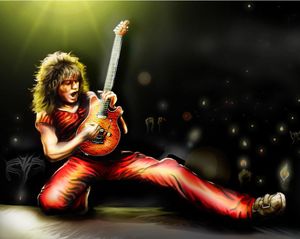 UnNews: Hello, sir, would you be interested in talking about the Van Halen reunion tour?
Man: Uh, sure, I guess.
UnNews: And what is your name?
Eddie: Eddie Van Halen? You kinda should know that. You guys did request the interview. By the way, UnNews? What's that? I've never heard of you guys...
UnNews: Wow, the one and only Eddie Van Halen is one of the random interviewees! What are the odds of that?
Eddie: I'd say pretty good, since you requested the interview with me. You guys bugged my publicist for three days.
UnNews: So, lets talk about the tour, the new lineup? Will it last? And how is young Wolfgang at bass? Lastly, do you think you will perform as well as a band as you did in your 'glory days'?
Eddie: The tour will be great, the new lineup is fine, yes it'll last, he's a good player, and yes.
UnNews: Well ... uhm ... anything else you wanna talk about?
Eddie: Not really.
UnNews: Do you have anything to drink?
Eddie: Security!!
UnNews also has the latest Van Halen news and gossip, coming soon.

---
Quasi-Featured Article (7 September 2007)