UnNews:Hasbro buys Power Rangers outright from Saban
Jump to navigation
Jump to search
Wednesday, May 2, 2018

Disable
Enable all
Disable all
Always enable
Always disable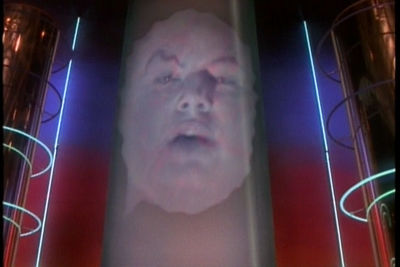 ANGEL GROVE, California -- In February, it was announced that the Power Rangers toy license would transfer from Bandai to Hasbro. But now -- eight years after Saban bought back the rights from Disney -- Hasbro is buying the multicolored spandex-wearing teenager cash cow franchise outright. That's right. Power Rangers will be 100 percent owned by Hasbro -- Home of Mr. Potato Head, Mrs. Potato Head, Transformers, My Little Pony, and board games such as Monopoly and Clue.
Haim Saban ripped off Super Sentai conceived Power Rangers in 1993 and it become the coolest shit since the Ninja Turtles. In 2002, Saban sold its assets, along with the Fox Family Channel, to Disney. While the then-renamed ABC Family (now rechristened Freeform) has had a healthy life under Disney ownership, its treatment of Zordon's Army was basically Meh Morphin Life Support Rangers. It was a fate worse than Lord Zedd or Ivan Ooze. Or Power Rangers Turbo. (The horror, the horror...)
Things got so bad that their mentor was a talking dog (or worse, a hamster!). The Disney era went out on a high note, however, with Power Rangers RPM. Unfortunately, what happened next was reruns of the original Mighty Morphin Power Rangers, albeit re-edited with stupid comic book crap like they did with the Director's Cut of The Warriors.
Saban bought back the rights in 2010 and his first new series, Power Rangers Samurai, premiered on Nickelodeon in 2011. The previous series made their way to Netflix (and later DVD via Shout! Factory); MMPR even got a special 20th-anniversary marathon on TeenNick's the 90s Are All That (rechristened The Splat, and now NickSplat). The series continues to air on Nickelodeon. A Lionsgate reboot film was released in 2017, with mixed reception. (I thought it was pretty good, despite reservations.)
There are still a lot of unanswered questions about the latest changing of hands. Will it affect the TV series going forward, or Saban's/Power Rangers' partnership with Nickelodeon? Will it affect any future films, such as a sequel to the Lionsgate film? Does Lionsgate still have the rights to make another movie? Who owns the rights to Ivan Ooze? Could theme music composer Ron Wasserman return? What about co-creator Shuki Levy, who hasn't worked with Saban in years, though I've never heard anything of a falling out. Will Hasbro Power Rangers series be union? Will the acquisition in any way affect the Mighty Morphin comic books? I guess only time will tell.
Until then, It's Morphin Time!
Sources
[
edit
]