UnNews:Al Gore wins Noble Peas Prize
Jump to navigation
Jump to search
14 October 2007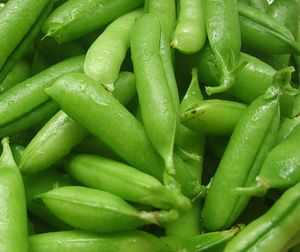 STOCKHOLM, Sweden, outside MacDonald's, under an umbrella in the pouring rain. (UnNews) – In a surprise move today the little known Nobel Prize Vegetable sub-committee (NoPVC) awarded this year's prize for peas to former U.S. Vice President Al Gore.
Gore shares the award with Arthur Smudgebarrow, a gardener from Little Intrest, Gloucestershire, England. Smudgebarrow's dried peas are used to provide non-lethal ammunition to U.S. Special Forces operating in Iraq.
A spokesman for NoPVC said, "Al Gore's peas are some of the finest I've ever seen. The award of the Nobel Peas Prize marks his contribution to the field of horticulture under increasingly difficult conditions. Global Warming continues to impact pea production worldwide and the emergence of genetically modified (GM) strains puts increasing pressure on traditional growers like Mr Gore."
The NoPVC spokesman went on to dismiss allegations of a fixed contest. He insisted that the votes of the predominantly Afro-American Florida sub-sub-Committee of NoPVC had all been counted.
In a three-hour acceptance speech, sponsored by Bird's Eye Foods Inc., Gore warned of the dangers of a world without peas. "Growing peas is an important legacy for our children," he said. "If we look at areas of the world without peas, like Iraq and Afghanistan, we find people struggling against oppression and illegal occupation by foreign powers, The cultivation of peas offers a solution to these problems and also counters the effects of Global Warming since peas absorb carbon dioxide.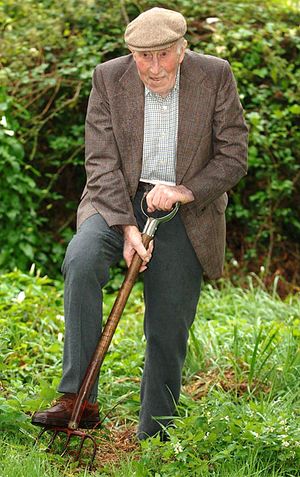 Gore's popularity soared in recent months after a series of podcasts where he tossed handfuls of his unshelled prize pea crop to delighted audiences. Meanwhile speculation continues as to whether the former Vice-President will enter the 2008 race for the White House or continue in his quest for the longest and most satisfying pea possible.
Scientists believe Gore's success stems from the pea variety he grows, This is a dwarf bush native to Texas which experts say is the most stupid vegetable on the planet.
Meanwhile, Gore's fellow prize recipient has a different secret. Arthur Smudgebarrow attributes his perfect crop to a combination of human fertilizer and low-growing pea plants. "I never trusted them bushes," he said, "no sir, get you into a whole mess of trouble they will. As to my fertilizer, it's an inconvenient truth but human excrement is the best thing to use when you're growing peas."