UnNews:"Donkey Kong told me to": Man robs bananas from supermarket
Jump to navigation
Jump to search
Wednesday, May 19, 2021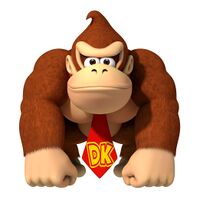 Last Thursday, a man was seen robbing OVER 9000 bananas from some locations of American Palm Exceptional Supermarket (APES). He put the bananas in a red bag saying DK and instantly ran out of the supermarket like The Flash drag-racing Superman. Thankfully, the police caught him and arrested him. He was sentenced to 8 nonillion years at The Wall. The man, whose name has just been released as Johns Manidiot, said that Donkey Kong told him to, "Donkey Kong told me that he wanted OVER 9000 bananas".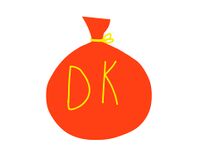 APES has now installed a security system to electrocute anyone who takes stuff out of the supermarket without buying it, except in cases in which the suspect suffers from a cognitive disorder such as dementia. After he finishes his sentence, the man will be taken to a mental asylum because Donkey Kong is not real, and the suspect has been known to beat people up with bananas since childhood. A room with a life-size Obama "Hope" poster of Donkey Kong and LOTSA bananas was found in his home.
One time, he was seen making a ritual for Donkey Kong in that room by putting 4 bananas with lit candles on top of each one on each side of the room, and ejaculating on a banana in the center of the room after shitting on it, eating it, and then vomiting it. He then put a lit candle on it and made gorilla sounds. Then eating lotsa spaghetti for Mario.
Sources
[
edit
]