Talk:Alliteration
Jump to navigation
Jump to search
I suggest someone writes "ADMIRED" instead of "FEATURED" over the potato, and somehow writes Uncyclopedia with an A. Don't know how, though. 192.38.95.30 23:41, 21 October 2006 (UTC)
got it, instead of uncyclopedia, anticyclopedia
-- You fools! Despite the abundant alliteration, almost all of the allocated articulation is appropriate! Appropriate commentary has no place on Uncyclopedia! This article is downright factual and clever! But worst of all, factual! What do we look like, those heathens in Wikipedia?
Hi. What I'm about to do is fix the German on this page. Right now it reads "Everything Argentina! Attention!" I'll chage it to say "All Argentines! Attention!" Thanks. --168.103.243.75 18:52, 1 May 2006 (UTC)
Oh, wait... I can't. Someone who can please change it to "Alle Argentinier! Achtung!" I hate bad grammar. --168.103.243.75 18:52, 1 May 2006 (UTC)
Thank you! --216.161.151.209 16:48, 18 May 2006 (UTC)
this article is not funny. Wait, this entire site is not funny.
Then why bother to comment? I see you obviously have nothing better to do with your time.--TKF 20:44, 27 June 2006 (UTC)
sorry, but technically, the repitition of the 'a' would be assonance, not alliteration. Alliteration is only consonants. You will all shoot me now, eh? then why fucking bother to read this?
Assonance is the repitition of a vowel sound with no particular place in the word. Alliteration is simply the repitition of the same starting sound of a word, vowel or consonants. Get your facts straight dude. It's a simply click on the page to get to the Wikipedia article to show yourself wrong. Megamanfanx7 17:14, 3 May 2007 (UTC)
Assonance allegedly achieves added accuracy, although alliteration aint altogether amiss--Spintherism 02:24, 6 Dec 2005 (UTC)
Check Wikipedia:Assonance, you'll see it is more-wrong for describing a vowel-alliteration than Alliteration. It indicates the same vowel sound, not the same letter. In fact, you can assonate with different letters. Note that Spin's alliteration above has several different vowel-sounds starting the words, so it is not assonance. --Splaka 02:36, 6 Dec 2005 (UTC)
I'm tempted then to say then that it's neither alliteration nor assonance, but I'll say it's alliteration because I like the page. For you convenience you can cite me in the following if you need some credible source to back up future discussions on this topic: Spintherism's most current opinion is always right. --Spintherism 04:49, 6 Dec 2005 (UTC)
...
Alliteration/assonance arguments anger Andrusi. Avoid. --Andrusi 05:18, 9 Dec 2005 (UTC)
I'm opposed to the non a- captions to the bottom two images. I think it'd be funnier if it's all a-. Doug 03:02, 5 Jan 2006 (UTC)
I'm going to delete the changes that involve non-a words in the main body of the article. A lot of these, especially those in the pros/cons sections etc. are pretty unnecessary and take away from the beauty of an all a article. As for non-a captions, I think if there must be alliterations of other letters, captions are the places where they should be. If anybody has any objections to this, please articulate those objections here. --


S P I N N I E


05:23, 5 Jan 2006 (UTC)
I had added the non-a alliterations on the main body, but as no one else seems to like them fine let them be baleeted. But there are three issues:

The first sentence now doesn't make any sense. Using all-a-alliterations it never will. Still I think my version of "...structured so that successive stressed syllables start with the same sound." was more funny and descriptive, but seeing that you are so obsessed with all-a-alliterations I guess this one is passable. But still we should try to find a better first sentence.
Don't remove the captions unless you come up with better captions using all-a only. The current captions spice up the article and add more randomness. I'm planning to remove the marching Mary image and add 2 more images. I added 3 more images. If you can come up with funnier all-a captions, feel free to remove mine.
Add 4 more lines to Applications as to fix the image-bigger-than-subtopic problem. I will just stack all images to top right. --Unissakävelijä 09:27, 5 Jan 2006 (UTC)

That doesn't make sense. These images aren't specifically funny or relevant to the article (I don't think randomness is a virtue), and now we have to figure out all a- captions to a photograph of a pirate ship and two lesbians kissing, because they happened to work with non a- captions. I'm sorry, but in my opinion these pictures have to go and we need to start with an all a- caption and create (or find) a picture to fit that, like with the Alan Alda one. It would also be nice if the images had some relevance to the article (remember, this is not just an alliterating text, it's also an article on the subject of alliteration). Call me autist if you must, but these pictures and captions just wreck the whole idea of the article. Doug 00:39, 6 Jan 2006 (UTC)

But they are hilarious and this article is currently nominated for feature so it needs good captions. Don't be so obsessed with A's, alliteration isn't all about A's. If you are obsessed with consistency within the article though, beauty doesn't have to be consistent. This is a perfect article now and before the captions it was only great. An article that uses only A- words is cool, when it's funny it's great, when you add randomness and absurdity it's perfect, and finally when you add lesbian porn it's heaven! Ask the people who voted for at vfh. Moreover I highly doubt you can find another A- caption as funny as Alan Alda. My captions also remind the reader that alliteration isn't all about A-. Finally if you remove my captions without replacing them with something as funny, the outcome will be a naked article. It isn't just about how great you write stuff, but also how you present it. You can't deny that most readers don't read articles with few/no captions and 90% of the time they will keep reading it (even if it's rubbish) when there are lesbians making out in the corner. The rest 10% are surely haters. Talking about relevance, how relevant is Argentina with alliteration? See, the overall mood and style of this article is a perfect mixture of coherency and randomness/absurdity. That's why it stands out from the rest of this site and is going to be featured.--Unissakävelijä 02:00, 6 Jan 2006 (UTC)

I disagree. The all a- thing is the concept of the article. That's why it's funny. I don't think the captions are hilarious, I don't even think they're funny. Sorry.
Writing with just a-words is difficult, and if you try to give that kind of writing a relevant meaning, that becomes funny. Just writing random stuff because it alliterates isn't a challenge and funny (this includes the Argentina section). If, on top of that, you abandon the challenge of just using a's, that's fucking up the article for something that's not difficult and not funny. I like this article (which is why I care), and I agree with it's VFH, but don't use the vfh-votes to prove your point, because they're about the article (which is great) and not about the bottom three pictures (which aren't). Of course, debating what's funny and what's not is sort of pointless, so I'm gonna stop now. I've spoken my mind, I hope a bunch of other people do the same thing so we can figure out a kind of consensus and go with that. Doug 02:49, 6 Jan 2006 (UTC)
PS. Beauty may not benefit from consistency, but 99% of art does (and this article doesn't have anything to do with either).

If you haven't noticed yet the article is called Alliteration, not Alliterations that begin with A. I have only agreed on all A-s in the main body because they look original and pretty good. But you need to stop somewhere. Your Raven's athlete image is alright and I'll keep it but Anthony Andrews and Archie have to go because they are nowhere near funny. Consider this: A painting that has only one colour is boring but when you add random colours it becomes interesting. Anyway I reserve every right to use captions that alliterate, regardless of their initial sounds. Just be grateful I'm not messing with the main body and enjoy your day.--Unissakävelijä 08:00, 6 Jan 2006 (UTC)
Well, one out of three ain't bad! (Still, you didn't have to say "nowhere near"...) I think you both make good points, but still, I wouldn't simply dismiss the idea that absolute consistency in this context may be funny in itself. (And besides, everyone loves puppies.) Either way, you've all done a fantastic job, and 18 For votes with no Nays on the VFH page in only two days may even be some sort of record, for all I know.
One thing about the layout, though. Set your prefs to use "Cologne Blue" as the Skin and take a look at it after you do that - you won't be happy! If someone has time, it might be nice to put the images in a "float=right" table of some sort, just to keep the Cologne-Blue people happy (not that there are all that many of us around). 14:23, 6 Jan 2006 (UTC)

Fixed. --Unissakävelijä 10:51, 7 Jan 2006 (UTC)
---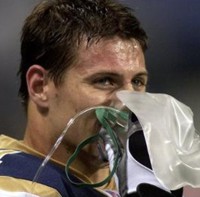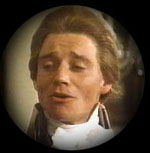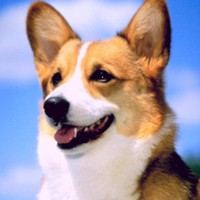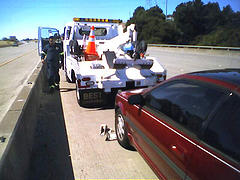 Admittedly, I am grandstanding.
02:59, 6 Jan 2006 (UTC)

Unissakävelijä, I see you've removed Raven's AAA picture, that I added. Here's the deal; It think it's funny and it should be in the article. If you think that five pictures is the max for this article, I agree, and I think the Peter Pan image needs to go in favor of this one. It's not as good and the caption (besides the non-a thing) isn't fully alliterating. Doug 19:48, 8 Jan 2006 (UTC)
I disagree. I don't think AAA is comparable to Peter Pan, I don't even think it's funny. Sorry. --Unissakävelijä 09:17, 9 Jan 2006 (UTC)
How about "Adolescent American adult actress attempts an automobile attraction" for the taxi one? Supersheepincognito 10:49, 16 July 2006 (UTC)
Heh... If you'll observe the last time someone posted a reply on here, you see that chances are slim you'll get an answer any time soon.... As for my opinion: I think it's good with the T-alliteration, seeing as the article uses the A all the time already. --~ sin(

$

) tan(

€

) 10:54, 16 July 2006 (UTC)
Observation ain't my strong point... Meh, I'm good either way, unless I feel like having a crack at the alphabetteration... Supersheepincognito 12:43, 16 July 2006 (UTC)
Alliterphabet
[
edit
]
Wouldn't it be absolutely awesome if we had one of these articles for every letter of the alphabet? They'd be titled Belliteration, Celiteration and so forth. if anyone can do it, it's you geniuses! User:Invisible Queen
Dear God... It would get very tedious after about B and a half, but perhaps if I find myself with much too much free time, I'll give it a try. --

S P I N N I E

18:45, 7 Jan 2006 (UTC)
Blliteration and Cllitteration
[
edit
]
Blliteration, begotten by basically blotting beginnings beyond B, brings banal babble brilliance by B-based beautification. Blliterators believe B best...
Clliterators claim clliteration confers celebrated cunnilingual contentment.
I stick them here so as not to make numerous stubs in case they're never actually finished. --


S P I N N I E


02:12, 9 Jan 2006 (UTC)
Is anyone else disturbed by the word "Clliterators"? (shudder) --Joachim22 02:22, 9 Jan 2006 (UTC)
Yes, mainly because should be Celliterators. You have to kinda spell out the letter of the given Xliteration, i.e. Exliteration, in order to make them pronouncible words. Hey, I made up the word Belliteration so I get to make the rules. :) IQ 11:06, 31 May 2006 (UTC)
Made a start to it with Belliteration, and here's what I think all the phenomenon are called: Alliteration, belliteration, celliteration, delliteration, eeliteration, effliteration, gelliteration, haitchliteration, eyelliteration, jayliteration, kayliteration, elliteration, emliteration, enliteration, olliteration, peliteration, qyulliteration, arriteration, essliteration, teeliteration, youliteration, velliteration, doubleyouliteration, exliteration, whyliteration, zedliteration. I'm going with what feels and sounds better rather than some kind of system . . I guess if you think different it's up to whoever writes an article first. :3 IQ 12:57, 31 May 2006 (UTC)
Picture Proposal
[
edit
]
I'd like to post this proposal for another picture joke.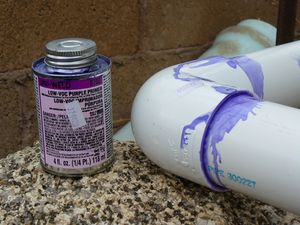 It really does, you know. Just glue 'em together. I took the pic personally and so there's no copyright problem. Let me know. --EnhinAZ 21:32, 28 April 2006 (UTC)
The word "Contents"
[
edit
]
Why not change the word "Contents" to something that starts with an A, like "Apendex" or "Apendex A" or something like that? Can you even do that? I know I can't edit it at all.
It could be done with some trickery. By including the magic word __NOTOC__, we could suppress the real TOC, and then create a fake div with the TOC contents. They did something similar on the Sdrawkcab article. --DropDeadGorgias 15:01, 6 July 2006 (UTC)
I also wish there was something we could do to suppress the categories and alternately aggregate alliteratives as alternatives. --DropDeadGorgias 14:27, 4 August 2006 (UTC)
I've replaced it with "Article arrangement". If anyone can come up with a better alliterative term, go for it. --DropDeadGorgias 19:02, 13 September 2006 (UTC)

The term "edit" needs to be changed. Crazyswordsman 00:13, 29 September 2006 (UTC)

Amend? 80.189.191.138 20:55, 30 October 2006 (UTC)

I was thinking "alter"... --Wehpudicontok--Welcome to Vaporstory! 04:33, 23 December 2006 (UTC)

Against "Amend". Added "Alter" around article accordingly. Additions, anyone? --Abnormal although apocryphal 01:42, 6 February 2007 (UTC)
An acquired anal aggravation avokes argonesque anal aromas. Marblefluss 21:52, 11 November 2006 (UTC)
Topless teenager
[
edit
]
For some reason, I became kind of obsessed of continuing this caption: "Tantalizingly tall trampy topless teenagers tend to titillate tempted taxi-drivers." After some word-juggling, I came up with this:
Toyingly touching teats trivially turn thoughts temporarily tuned to the tariff taxameter twisted towards tastier topics. Thus, tonto taxi-driver's "terminally trippin'" 'til terminated trip. Trollop teenager taking truly tax-free transport!
(Scary. This shit is addictive...)
Please improve if appropriate...
Håkan, Sweden 85.226.122.153 17:30, 23 February 2007 (UTC)
"Alter" section font size
[
edit
]
Well Strange but Untrue, I changed the font size because that is the size of a proper edit section. So it would look much more real. I just thought it would be a good addition. Just out of interest, why do you want the font smaller? Atomik Spongeface • Ⓣ Ⓒ 12:52, 24 February 2007 (UTC)
Oh... umm, well... at least on my browser (Internet Explorer 6, medium text size), that's how edit section sizes show up. What browser are you using? Anyone else have any opinions? --Whhhy?Whut?

How?

*Back from the dead*

13:20, 24 February 2007 (UTC)

Ah, that may be the problem; I have a Mac so my browser is Safari. I think that is making the difference. How about we compromise? 90%? :D What do you guys think?

Atomik Spongeface

• Ⓣ Ⓒ 14:03, 24 February 2007 (UTC)
Anybody agree about adding an avisualization? Anything alike Antipedia? – Smiddle (articulation•affections)
Abort in TOC
[
edit
]
It doesn't work for me. Is this just a browser dependent thing or is there something wrong with the code generally? I can hide contents on normal pages. --

(but) Untrue  Whhhy?Whut?How? *Back from the dead* 01:33, 20 March 2007 (UTC)
Ahh no, you see, it's not meant to hide. I copied the code from AAAAAAAAA!, which doesn't hide when you hit the "AAAA" next to the contents. I don't know how to actually make it hide, but I didn't think that mattered. This is just some trickery designed to look like the real thing. Of course, it would be great if you or anyone else could actually make it hide. Do you know how?

Atomik Spongeface

• Ⓣ Ⓒ 22:08, 23 March 2007 (UTC)

I think the relevant code is on various templates for series of articles (I dunno, see the bottom of Australia?) But Mediawiki 1.9 means that isn't working for me at the moment anyway, so I can't do it! -- Whhhy?Whut?

How?

*Back from the dead*

22:30, 23 March 2007 (UTC)
So-called-experts box
[
edit
]
I'm trying to get an alliterative so-called-experts box to go above the column of pictures. It looks like this:

But I can't get it to go directly above the picture column without totally f*cking something up on the page. Can someone who knows how to do this sorta thing please see what you can do? Thankyou. Atomik Spongeface • Ⓣ Ⓒ 00:23, 3 April 2007 (UTC)
No need, I've done it! Atomik Spongeface • Ⓣ Ⓒ 12:19, 3 April 2007 (UTC)
Let's go REALLY over the top...
[
edit
]
...and make the article tags at the top of the page alliterate! If there's a way to do that, that is. Is there? If there is, they could go like this:
article  appraisal  alter  adaptions  allocate  attend
But is that possible? Spang would probably know the answer to this. And is it appropriate? I know it's going over the top a bit... Atomik Spongeface • Ⓣ Ⓒ 21:06, 9 April 2007 (UTC)
Totally appropriate. I don't know about the possible part... Indeed, ask Spang. --

(but) Untrue  Whhhy?Whut?How? *Back from the dead* 20:15, 10 April 2007 (UTC)
Then I shall attempt the aforementioned action and ask the all-knowing Spang. I have a feeling this won't stop until absolutely everything on this page alliterates.

Atomik Spongeface

• Ⓣ Ⓒ 00:06, 11 April 2007 (UTC)
After assessment, an alternative analogue arises: Appraisal above Articulation. Any advocates? --Algorithm 18:30, 18 May 2007 (UTC)

Affirmative. Action approved. --Whhhy?Whut?

How?

*Back from the dead*

16:05, 21 May 2007 (UTC)
Agreeable Article, Also About An Adventure
[
edit
]
I like this good article. I also like the computer-game called "Ad Verbum", which has some places using alliteration. Also, in one place, you have to "avoid all fifth orthographic glyphs" (don't use the letter "e"). --zzo38 04:56, 8 September 2008 (UTC)
Awesome article
[
edit
]
But I agree with some of the discussion above. The Argentina section is just gibberish, and not at all funny. The non-a captions are also less appropriate than the a-captions listed above.
I suggest an Ascar Awilde quote
[
edit
]
"Alliteration always amazes!"

~ Ascar Awilde about Alliteration
HOLY CRAP!!!!
[
edit
]
Things that start with the letter A over and over again or not alliteration, but assonance! TehGrammerNazi 03:50, October 23, 2011 (UTC)