Cuisine of the United States
Jump to navigation
Jump to search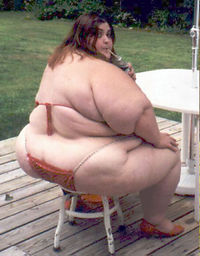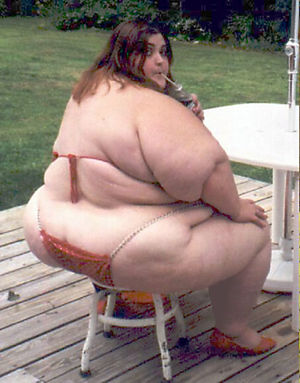 American food is the feed for swine, developed in the United States of America. It is disputed it's worth eating or not for human beings. however, they claimed in USA that is worth eating for human beings.
Summary
[
edit
]
Feed for pigs. In addition, I did write clearly that Americans = not pigs. apart from their palates.
History
[
edit
]
As a result of the pursuit of efficiency in meals, Americans have got the body which is satisfied by only one or two kinds of seasonings and able to digest and to absorb only wheat, sugar, meat, fat and potatos. Therefore the Americans basically eat only things as mentioned above, and other foods are just arrangements for them.
Later, Americans who wished for improvements of thier cuisine standing, urged United Nation to recognize them as one of the world standard cuisines. but EU nations rebelled, and in 1983, their Cuisine was formally recognized as feed for pigs.
Expansion to the world
[
edit
]
With American economy and the fast food developed, the American food has spreaded all over the world. As a result, it continues increase of pigs all over the world, and many developed nations are troubled with the increase of swine.
An armed group called Association of Slow Food is created in Italy in order to be opposed to this, and marched into international hog raising organizations, such as M██████d's and K███████ f████ ███ck█n. Although, the investigation records that 20,032 of 22,421 members have become pigs.
Americans also guessed so or such, in that situation, there are not less Americans prefer to low-calorie things self-pulificaticaly. Although they use dressing to the salad in large quantities are often found, because they said that vegetables are healthy. In brief that's already ███ ████.
Explanation
[
edit
]
Ketchup in American cuisine is all of it. All cooking ingredients are seasoned with ketchup, and it is usual that if still less ketcup food was there, they bring them own ketchup out from them handbag and fix it's taste.
It is said that what important from Americans is not taste but atmosphere during the meals. However such a thing is result of that they got used to ketchup from childhood, and it's silly talk.
There are people who compares American foods with United Kingdoms' one; This is crucial different that U.K.'s become human's provisions but American are feed for swine.
Staple foods
[
edit
]
In the cuisine of the United States, drink is also important feed to bring up swine, and high calories one is suitable.
Desserts
[
edit
]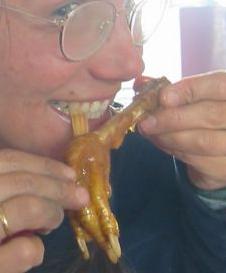 Dessert in the cuisine of the United States is feed to raise swine larger, as manure in plants. For raise swine, it's indispensable.