UnNews:Who's still alive in 2016 roundup
Sunday, December 25, 2016
Last updated: Sunday, January 1, 2017
Disable
Enable all
Disable all
Always enable
Always disable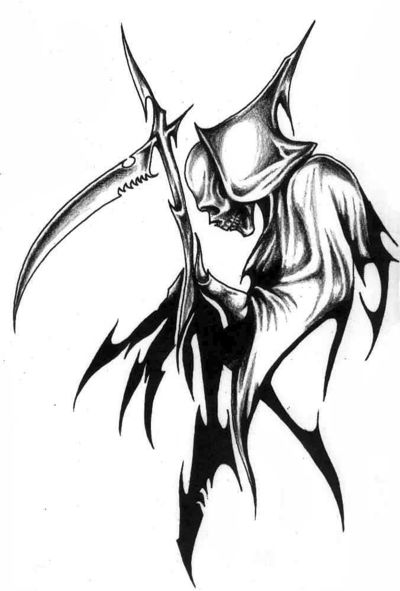 The year Two Thousand Sixteen has been a bastard of a year, especially where celebrity deaths are concerned. I don't know if 2016 or 2009 was worse in that department.
Since everybody and their mother died this year, we at UnNews thought it would be a great idea to round up who's still alive as of January 1, 2017. (There's only -478 days left until 2016 ends.)
Please note: I am only listing celebrities who are in danger of being dead, age 50 minimum. This exludes: Myself, Britney Spears, Beyonce, Halsey, Justin Timberlake, Jennifer Lawrence, Ben Affleck, Kim and Kanye (unfortunately), and other such "youngsters."

Age: 55
Not only is Obama alive and well, he and Michelle just released a Christmas address video -- their last before they surrender the Oval Office to...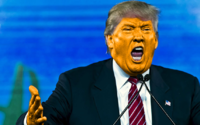 Age: 70
The incoming Tweeter-in-Chief is (unfortunately) still alive and (unfortunately) officially going to be our next Precedent President. Damn, I always get that word mixed up with "unpresidented" "unprecedented." That and the word "potatoe." Or is it "potato"?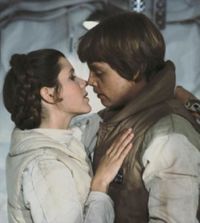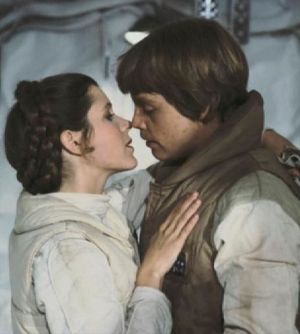 Age: 60
The once and future Princess Leia suffered a heart attack on a plane recently, and is currently in ICU, alongside several awful Uncyclopedia articles, which are somehow not as bad as the year they were written.
We spoke too soon on this one. Carrie Fisher died December 27.
December 28 update: Now that sick bastard 2016 is preying on Fisher's mother, fellow Hollywood legend Debbie Reynolds. The actress -- best known for Singin' in the Rain, The Unsinkable Molly Brown, How the West Was Won, Tammy and the Bachelor, The Affairs of Dobie Gillis, Susan Slept Here, Bundle of Joy, Halloweentown and Rugrats -- has been hospitalized for a suspected stroke. We'll keep you updated on her status, but it seems inevitable.
December 28 7:51 p.m. CST: Son of a bitch! Debbie Reynolds died, too at the age of 84.
Age: 80, though most Popes look like they're 402
The Pope is very much alive. In fact, he's on NBC right now doing a Christmas Mass.
Age: 69 (a dangerous age for a celebrity to be in 2016)
She may have lost the election, but Hillary (and Bill, for that matter) is still; very much alive. Maybe she'll run again in 2020.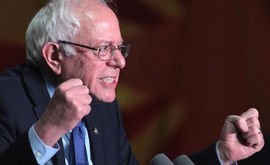 Age: 75
He may be older than dirt, but Bernie's still alive. In fact, he may very well run in 2020. Not that he doesn't still have a chance to win the 2016 election.
Bob Newhart
[
edit
]
Age: About 120
The beloved comedian is still kicking at whatever age he is now? 87? 95? 100? 106? 120? 402? However old he is, just rest assured he's still alive.
Age: 70
The legendary director of Jaws, E.T., Jurassic Park, and Schindler's List is very much alive.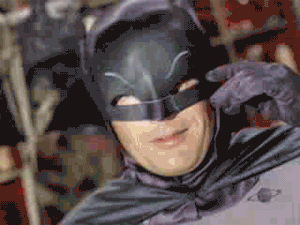 Age: 88
TV's Batman is still duking it out with Julie "Catwoman" Newmar, alongside Robin himself, Burt Ward.
However, TV's Green Hornet, Van Williams, passed away back in November. The Green Hornet and Kato famously teamed up with the Dynamic Duo in a 1967 episode of Batman.
Disable
Enable all
Disable all
Always enable
Always disable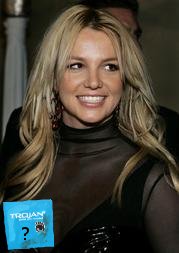 Age: 35
Queen of Pop, the legendary Miss Britney Spears, was recently the subject of a death hoax perpetrated by a group of hackers who Oops, did it again to Sony (and strangely, Bob Dylan) via their official Twitter accounts. The hackers used Sony Music and Dylan's Twitters to announce the false death of the Baby One More Time hitmaker.
Rest assured that Britney is still very much alive and well.
Age: 94
Not only is Miss White still alive, but a man *whistling "innocently"* set up a GoFundMe campaign to protect her from 2016's celebrity slaughterhouse. White is the last surviving Golden Girl and has enjoyed an inexplicable resurgence in popularity fueled by a Snickers commercial, which lead to an SNL hosting gig and a co-starring role on TV Land's Hot in Cleveland.
Age: 68
The Halloween franchise may be on life support, but John Carpenter is still very much alive, and in fact, is set to return to the Michael Myers franchise via Blumhouse. His non-Halloween credits include The Fog, The Thing, Escape from New York, Big Trouble in Little China, They Live, Assault on Precinct 13, Starman, Christine, In the Mouth of Madness, Prince of Darkness, The Ward, and the remake of Village of the Damned.
Ennio Morricone
[
edit
]
Age: 88
The legendary Italian film composer, and recent Oscar winner for The Hateful Eight, is still kicking at 88. And the dude doesn't even need to speak a word of English.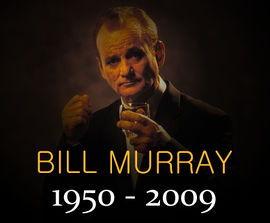 Age: 66
Bill Murray ain't afraid of no ghost, nor is is afraid of becoming one.
Age: 84
Ennio Morricone isn't the only legendary film composer still alive. Mr. Jaws, E.T., Star Wars himself John "Oscar Bait" Williams is still very much alive. Let's hope so; we've lost enough Star Wars legends this year. In addition to Carrie Fisher, we also lost Kenny Baker.
Age: 70 (which is also the last decade disco was relevant)
Barry Gibb continues to live up to the title of his most famous hit "Stayin' Alive"... though we can't say the same for his Bee Gees brothers; Maurice Gibb died in 2003. Robin Gibb died in 2012. Non-Bee Gee Gibb brother Andy died in 1988, just days after his 30th birthday.
Meanwhile, Barry himself is staying alive.
Kirk Douglas
[
edit
]
Age: 100
Spartacus himself recently hit the centennial mark earlier this month.
Age: 67
It remains to be seen whether disco queen Gloria Gaynor will, in fact, survive.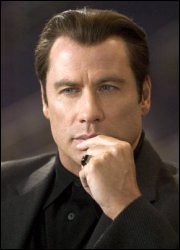 Age: 62
From Saturday Night Fever to Pulp Fiction, Vinnie Barbarino has mastered the art of staying alive... Battlefield Earth notwithstanding.
Robert Redford
[
edit
]
Age: 80
Hollywood legend and Sundance Film Festival founder Robert Redford is still breathing, still has a heartbeat, and still has a pulse.
Ron Bushy
[
edit
]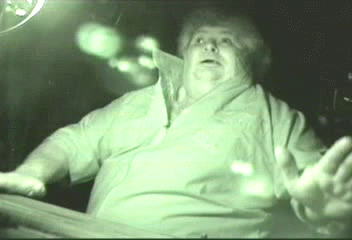 Age: 71
The Iron Butterfly drummer best known for his legendary In-A-Gadda-Da-Vida (1968) drum solo, is in poor health, but is still alive. He's unable to tour with the current incarnation of the band, of which he is the only remaining member to have played during the band's heyday from 1966-1971. (He joined the band shortly after it formed in 1966, replacing Bruce Morse, who in turn had replaced original drummer Greg Willis. Iron Butterfly released its first album, Heavy, in early 1968.)
Organist Doug Ingle is still alive, but retired. Guitarist Erik Brann (or Braunn, depending on who you ask) (who joined the band in 1967) passed away in 2003 at age 53. Bassist Lee Dorman (who also joined in 1967) died in 2012 at age 70.
Guitarist Larry "Rhino" Reinhart (who replaced Brann in 1969-71, after In-A-Gadda-Da-Vida) died in 2012. Lead singer Darryl DeLoach (1966-1967, organist Ingle took over vocals) died in 2002. Greg Willis died November 11. There have been several more members of the band over the years in its many incarnations, reunions, and reformations; some of them dead... famously bassist Phil Kramer (1974-1977) who disappeared and was found dead in 1995.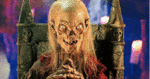 Age: 73
The legendary Rolling Stones guitarist is miraculously still alive. Must be a kind of magic. Wait, that's Queen. Anyway, we're talking about a guy who once (supposedly) snorted his grandfather's ashes! How is it possible? The dude is like a rock and roll Jason!
Age: 71
Not only is Uncle Neil (no, I'm not actually his nephew) still alive and rockin' in the free world at 71, but Pono is also far from dead. The hi-res music player, store, and service will relaunch sometime in the coming year, as both its original download format as well as a streaming option.
Age: 68
Let's hope he lives long enough to do Snakes on Another Muthafuckin' Plane and The Hateful Nine.
Age: 76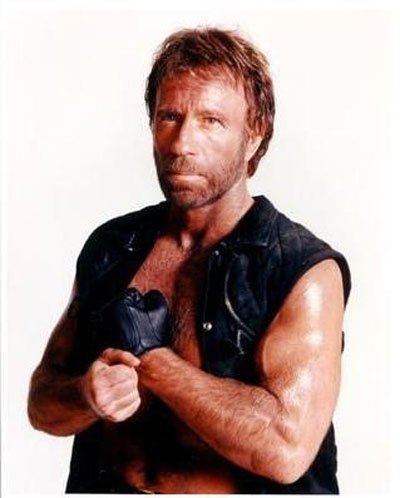 Steve Perry
[
edit
]
Age: 67 (turns 68 in January 2017)
The lead singer of Journey continues to be a functioning organism, though he has no plans to reunite with the "Don't Stop Believin'" hitmakers. "We went our separate ways years ago," he says. Any way you want it, Steve; they'll welcome you back with open arms.
And here's anyone I might have missed, regardless of their age or fame:
Me
Chevy Chase
Jamie Lee Curtis
Michael Winslow
Carl Winslow Reginald VelJohnson
Urkel Jaleel White
Bronson Pinchot
Dave Coulier
Kenan and (yes) Kel
Christopher Nolan
Wolf Blitzer
Dan Rather
The Monkees who aren't Davy Jones
Sources
[
edit
]