User talk:MadMax/Archive2
Jump to navigation
Jump to search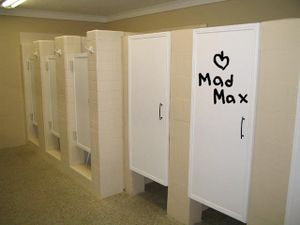 Cool to see you back doing your I'm-real-awesome thing. --KATIE!! 20:02, 15 March 2006 (UTC)
Hi. I randomly stumbled across Template:Marvel which I think you created, and noticed that it links to The Punisher, a page which I happen to have created recently (it was deleted before that). I'm keen to include the template on my Punisher page, except that the template is rather dominated by red links. Since you seem to be inactive, I'll just go ahead and clean it up, and you can sort out your marvellous universe when you return from your duties as a supervillain or whatever.

Bloopy 13:36, 16 April 2006 (UTC)
Broken Redirects
[
edit
]
You posted those on QVFD last time, and we still can't delete them. They are still on Jason's to-do list. --Splaka 06:04, 24 June 2006 (UTC)
You know, merging pages is distinct from blanking them and replacing them with a redirect. ~ Ghelæ talkcontribs 07:56, 25 June 2006 (UTC)
Attention please
[
edit
]
I have made significant improvents to the article You Know Who. Will you,please, revise the deletion/removal proposal? (Aditya Kabir 14:55, 25 June 2006 (UTC))
Ninjastar
[
edit
]
Question
[
edit
]
Why are so much any articles non-factual on this encyclopedia? Is this supposed to be a joke? Although I did enjoy the article on prime number. --24.163.65.156 22:45, 20 July 2006 (UTC)
Pretty much. I could go into a long story on the specifics, although rather then state the obvious for the short story you might want to read through Uncyclopedia:About or its Wikipedia entry. MadMax 23:17, 20 July 2006 (UTC)
Redirs.
[
edit
]
Please be careful about redirs. I know you're on our side, and so far, it's been good, but unless there is explicitly no potential for a new article (e.g. Gun-->Guns, or cousin--> cousins) try not to be too redirect happy... yet.--



Sir Flammable KUN

(Na Naaaaa...)



00:04, 4 August 2006 (UTC)
You're Famous!
[
edit
]
I responded to your question here.
Just thought I'd mention that you were spoken of at wikimania when we were agreeing on and discussing the many types of people it takes to make a successful wiki. We also learned from the data collected by a speaker that writers of article are rarer than those that do small updates and copyedits of articles. Basically, it takes many types to raise and maintain a wiki, many of which have no interest in being acknowledged. But we appreciate all you do!

» Brig Sir Dawg | t | v | c » 17:07, 9 August 2006 (UTC)
Paavo Lipponen
[
edit
]
MadMax, I noticed you did a clean-up on my Paavo Lipponen. Thanks, you made it look much better. Did you get a laugh out of the article ?
Thanks for the "no-comedy" link to Wikipedia :-)
Juicianityism
[
edit
]
Hey, thanks for adding that to the religion page, I never even thought to go there and add it :) Falco1029 19:26, 16 August 2006 (UTC)
Little Brother Move
[
edit
]
Why did you move Little Brother to Little Brother (TV series). If you read the article, it was clear it was referring to the 1984 character Big Brother, not some crappy reality TV series. Is there some joke I'm missing out on? --THollan 18:25, 22 August 2006 (UTC)
I'm sorry for the confusion, however it was meant as a redirect to the article Little brother. I can move it back to its original title and place a disambig tag if you'd like. MadMax 01:06, 24 August 2006 (UTC)