User:The Pioneer
Jump to navigation
Jump to search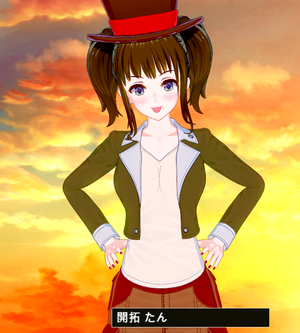 Came from Japan to learn British and American sense of humo(u)r.
Mainly active in Usopedia, the Japanese encyclopedia of humor and satire, and Miraheze, where some of the uncyclopedias hosted by wikia is planning to move their wiki. Also have an account on Illogicopedia.
Not active in Japanese Uncyclopedia, as they prefer blocking new users to writing new articles, sadly.
Tagged as CHICKEN lol. Wonder how it works.
Surprised to find that some of the vandals are probably from Japan (well, that f*cking <nowiki> guy is probably from Yourpedia, one of the Japanese encyclopedia projects powered by MediaWiki).
I'm planning to translate some articles in Japanese Uncyclopedia or/and Usopedia. Hope they're funny enough for English Uncyclopedians.
Interwiki activities
[
edit
]
My works
[
edit
]
Templates
[
edit
]
Articles
[
edit
]
Articles planning
[
edit
]
I'm planning to edit in multiple languages, and thus created an account on wikia. My name there is "The Pioneer JP", because the name "The Pioneer" seems to be already used by someone else.
Discord
[
edit
]
The_Pioneer#1474