User:Some crazy guy
Jump to navigation
Jump to search
|a|n|t|i|-|d|r|u|g|s
    my anti-drug

Featured Potato Skin Puzzle Piece
This user is featured somewhere on the Uncyclopedia logo-but he's invisible. This user is doing an RC and ripping off Moneysign, which is why he's in hiding, lest the sign of money wreak his wrath upon him. — you cannot vote for or nominate your favourite potato skin puzzle piece as the logo has already spoken Moneysign is really angry and won't let you.
| | |
| --- | --- |
| | I am on leave sick too busy playing Xbox 360/Nintendo DS at skool school, and so will be on Uncyclopedia sporadically. If you're lonely, or you miss me, leave a message. |
The smart quote of the moment is A bad idea: being knighted with a Vorpal sword.! Have a nice day!

This Smart Quote(TM) was brought to you by Bob

"If you run, you'll only die tired."

~ Some crazy guy on his sniping skills
This a Some crazy guy coolquote.
"There's only a few things I'm completely sure of. One of them's that I'm completely nuts."
~ Some crazy guy on himself
"****! He's completely nuts!"
~ Some crazy guy's psychiatrist on Some crazy guy
Summary
[
edit
]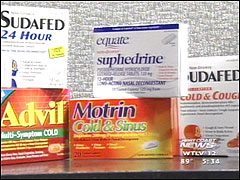 This is my page although I don't understand why you would want to come here-there is no fun things to do, or prizes to win, etc. But I am crazy after all. The only sane thing I did was register. Now I get a cool badge. Have a nice day and watch for flying pigs.
Biography
[
edit
]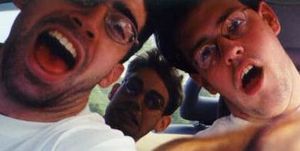 Upbringing
[
edit
]
Born sometime around 4545, Some crazy guy grew up in Auckland, New Zealand and would like to stress he is not a sheep. He was a sibling of the great Napoleon, not to mention Bob, and his sister, Some crazy girl(who would also like to stress the fact that she is not a sheep either). Attending the Nerdy Academy for up-and-coming geniuses, he was expelled for not tucking his shirt in. He then went to the Institute of the Interweb, earning diplomas in computer smashing and mathematics. He does not have a diploma in anything to do with writing-how else would he have succeded come to Uncyclopedia.
Hobbies
[
edit
]
Him and his sister both have a passion for entertaining greeting cards, air guitar smashing, inter-sibling wrestling, and telling people they aren't sheep. That is where the similarities end. Some crazy guy enjoys threatening people about what happens when you talk about Chuck Norris on Uncyclopedia, really really really long periods with no commas,,,,,,,,,,,,,,,,,,excessive comma usage, video games, kung fu, and that's it.,,,,,,,,,,,,,,,,,,,,,,.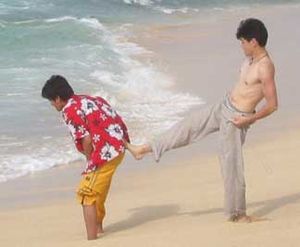 THE END (Not Quite).
Site notices
[
edit
]
My Quest
[
edit
]
I am on a quest to kill all the deadends in Uncyclopedia. You can help by pointing them out. Even though I am doing crap.
Psuedo-Awards
[
edit
]
Member

---

This person has successfully registered on Uncyclopedia.
They should be proud of themselves for making such a smart move.
Contributions worth mentioning
[
edit
]
These are the only two pages I have created (maybe). Please look at them and give me advice on how to improve them on my talk page. Do not vandalize them.
Supbages
[
edit
]