User:Regret Tenenbaum
Jump to navigation
Jump to search
REGRET TENENBAUM, PRONOUNCED DEAD ON JANUARY 3, 2010 06:57 AM UTC. THE PRONOUNCER WAS METHAMPHETAMINE. GOODNIGHT. HE IS NOT DEAD! HE IS NOT! AS DESPERATELY PRONOUNCED BY Yettie at [00:17 7 August 2010].
"I'll rubber your duck"
~ 5noname5 on rubbering my duck
"Why are you going into hiding? We didn't mean to fuck you that badly!"
~ Methy on RT announcing he was going into hiding...and that he was becoming a Jew
"Fuck your complicated template thing!"
~ YesTimeToEdit on fucking my complicated template thing
"I laugh every time I see the words "my contributions" in the corner there."
~ me on being a useless twat
"I fucking hate you. What are you doing being dead to Uncyclopedia, huh? Fuck you. Man, I love you."
~ Yettie on almost-irony, fucking things, being dead to Uncyclopedia, unauthorised userpage quotes and questionable heterosexuality
Articles!

[

edit

]
HowTo:Survive with Soap in Your Eyes
Subpages

[

edit

]
Sandbox! • Sigs! • Sig #1 • Mafia Sig • "Special Cookie" Award • The Reservoir • Card Template • Cash Template • That Red and Black Dropdown Template I Use A Lot • Mafia Advertising! • Mafia Advertising! (for noobs) • User:Regret Tenenbaum/HowTo:Make a Sig
Utility Templates

[

edit

]
Userboxi

[

edit

]
User:Regret Tenenbaum/userboxes/coffee
Awards and what not
[
edit
]
For being alive

[

edit

]
For the "Can-In-The-Pan" thing

[

edit

]
Under User has blessed you with cake for being friendly and/or useful.
Eat it quickly before he changes his mind.

Warning: cake prepared in an environment which also processes nuts,
and contains lactose, gluten, ground glass and arsenic, which gives it a lovely tang.
For finding Darth Lithuania's userpage (lucky little bastard)

[

edit

]
For Readmesoon's Quest thingy

[

edit

]
For Helping Velosi-T With His/Her Sig

[

edit

]

You get a COOKIE!

You have done something. It might be good, it probably was bad, but whatever it was, you deserve a cookie for it! So here's one now, from Velosi-T, who appreciates your efforts. Knock yourself out.
---
For Giving Meth a Cookie to Begin With

[

edit

]
Regret Tenenbaum has won the cowbell award for "......*gasp* you gave me a cookie!", and was awarded by Meth

Although it has nothing to do with what you said, at least you're thanked anyway.
Random Cowbell Thing

[

edit

]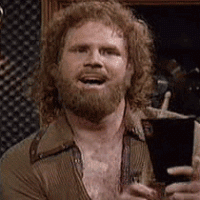 Cowbell Operator of the Month August 2008
I WON TEH PENIS!

[

edit

]

- [15:35 17 September] Sir FSt Don

Yettie
For the See Below

[

edit

]
| | |
| --- | --- |
| | PieSoup Likes you, and he hopes you like him back... |
Omg you secret finder >:(

[

edit

]
| | |
| --- | --- |
| | You found PieSoup's not very hidden secret page, u get dis cool template/award thingy. |