UnNews:TMZ: Directors trash acclaimed sequels
Jump to navigation
Jump to search
7 December 2011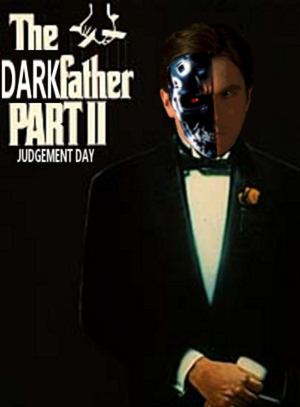 HOLLYWOOD, California -- Movie fans were in an uproar on the morning of November 21 when one of our TMZ reporters approached Francis Ford Coppola, director of the acclaimed The Godfather and The Godfather Part II.
Below is an excerpt from the incident:
TMZ: Have you ever considered returning and doing another Godfather movie?

[

edit

]
Nah.
Why not make it up to us for doing Part 3? The first two were masterpieces.
[
edit
]
There should have only been one!
Yup! You read that right. "There should have only been one," uttered by the director himself. Imagine that. As soon as Harvey Levin told the guys here the news, I about fainted. I punched myself in the face repeatedly until I broke my nose, just to make sure I was dreaming. How the hell could this have happened? If there were to only be one Godfather, it would be the second one.
Both films are considered among the greatest ever made, everybody knows Part II is better than the original, even if you haven't seen either one.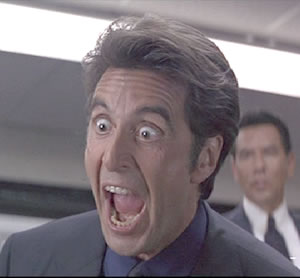 When we contacted several actors from the crime saga -- legendary actors such as Al Pacino, Robert De Niro, Robert Duvall, James Caan, and Abe Vigoda, to lesser co-stars like Frank Sivero, who played Genco -- they all said "Are you shitting me?" and hung up.
Nobody could comprehend the idea that anybody -- let alone Francis Ford Coppola -- would speak ill of The Godfather Part II. Sadly, director disownment of sequels is quickly become a popular trend.
Two days later, I personally met with another director whose sequel is undoubtedly better than the original -- Christopher Nolan -- backstage after a press junket for his upcoming third Batman epic, The Dark Knight Rises.
When I asked him about his opinion of the Godfather flap, Nolan vehemently dismissed his own acclaimed 2008 masterpiece, The Dark Knight.
"That was a bloody terrible mistake," the British director said. "Heath Ledger was great, but certainly not as the Joker. I should never have touched The Joker. No, no, no. And I ruined Two-Face, too."
I was completely taken aback. "No you did not," I said. And then we went on:
"No. No. Jack Nicholson is The Joker. The true Joker. The only Joker. Nobody else can take that away from him. In fact, there should have only been one Batman movie... The 1966 one with Adam West!"
After a heated argument he left the room and flipped me the bird. We decided on one last high-profile sequel considered by many as superior to the original... James Cameron's Terminator 2: Judgment Day.
"Terminator 2 was just cash-in shit," Cameron said at a press conference announcing the 3D re-release of Titanic. "And so was Aliens. Nevermind both sequels were released years after the originals. And nevermind, Aliens, let's get back to T2. What a load of bullshit that was. The only reason I made it was because I needed money for pot and to pay damages to Harlan Ellison."
Truly a sad age in Hollywood. Nobody cares about the classics anymore.
Sources
[
edit
]