UnNews:Robert Guillaume, that other Benson, dies at 89
Jump to navigation
Jump to search
Wednesday, October 25, 2017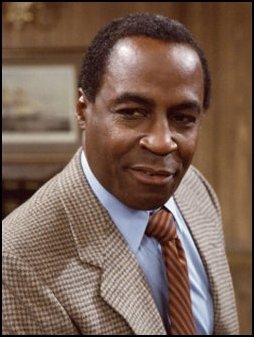 HOLLYWOOD, California -- It is with great sadness that UnNews announces the death of Benson. No, not banned Uncyclopedia user-turned-meme BENSON (or alternatively, Benson), he's fine, we think. He hasn't been an active user since about 2006 or 2009 or so, our conflicting records show. Will the real Benson/BENSON please stand up?
We're not talking about that guy. We are instead referring to TV's Benson, Robert Guillaume.
The beloved actor, who also played Rafiki the Baboon/Mandrill in The Lion King and Isaac Jaffe on ABC's Sports Night -- on the set of which Guillaume famously suffered a minor stroke -- died Tuesday after a long battle with prostate cancer. He was 89.
Benson originated as the butler on the ABC Billy Crystal soap opera satire Soap, before landing his own spinoff, which ran on ABC from 1979 to 1986.
Other credits include appearances in All in the Family, Marcus Welby M.D., Spy Hard, The Robert Guillaume Show, Captain Planet, The Land Before Time CLXVI: Another Straight-to-Video Cash Grab, The Big Chill II: The Big Freeze, Cool as Ice, Adam Green's Frozen, Walt Disney's Frozen, Walt Disney's Frozen (No, Really, He's Actually Frozen!), The Land Before Time CLXVII: Extinction, and his Oscar-winning role as the snake that bites Kenan in Snakes on a Plane.
Unlike his Uncyclopedia namesake, we at Uncyclopedia/UnNews aren't sure whether this Benson was even aware of Uncyclopedia. But even if he was, he probably didn't give a shit. No doubt the BENSON meme would have weirded him out. Then again, Benson (take your pick) is a man of refined taste.
Robert "Benson" Guillaume 1927-2017.
Sources
[
edit
]