UnNews:Israeli girl, 14, becomes divorcee
Jump to navigation
Jump to search
4 March 2009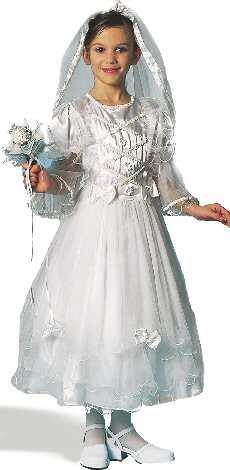 JERUSALEM, Israel -- A 14-year-old girl has become the youngest divorcee in modern Israeli history after a lunch break game in which she and a 17-year-old male school friend carried out a mock wedding in the playground. The girl, who has not been named, was given a ring by the older pupil who then recited a ritual marriage vow. She then accepted the ring in full view of a number of witnesses.
Chances are, the young pals would have thought no more about it. But, somehow, Israel's Rabbinical Courts heard about the incident and declared that, under halakhic law - Jewish religious law - the marriage was legally-binding. The story is likely to be a great worry to many Jews worldwide, not least of all this writer who 'married' a girl in a similar ceremony whilst in the third year at primary school - a girl who is now 35, obese, has five children and is married to a 6 foot four inch army martial arts instructor.
However, the youthful couple have since been granted a rabbinically-approved divorce after the girl claimed that she no longer wanted to be married to the boy because "he had spots" and, besides, she now plans on getting married to the lead singer of Californian boy band pop group Varsity Fanclub, whom she claims is "buff."
Sources
[
edit
]