UnNews:Hasbro sued over tweet about Powerpuff Girls, The Loud House
Jump to navigation
Jump to search
| | |
| --- | --- |
| | This article is part of UnNews, your source for up-to-the-minute misinformation. |
Sunday, April 12, 2020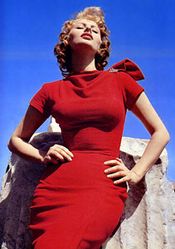 Hasbro, a media company, is being sued over a post on social networking website Twitter, posted under @Hasbro. The tweet said the following:
Seriously, the hell? We wouldn't be suprised if the #PowerpuffGirls crashed through our damn windows, killed everyone, and watched #TheLoudHouse.
WarnerMedia (AT&T) and Nickelodeon (ViacomCBS) are teaming up to sue Hasbro for making fun of their properties. Loud House creator Chris Savino tweets:
guys lets just sue @Hasbro the Loud House is my best creation and i cant believe i cant produce it anymore I SWEAR I DIDNT RAPE THAT WOMAN
The lawsuit took place this morning, leaving Hasbro sad and partially poor. An anonymous source has told UnNews that Hasbro will make money by selling cigars, crack, and vodka in New York City, or NYC. A journalist from MSNBC, whose name will not be revealed, says Hasbro workers will be changing their Twitter names to "Hasbro: Transformers & Lawsuit" in May, and will cry too much care.[1]
The company states its people hate children, especially girls and those with girls, and the people at Hasbro are at war with WarnerMedia and ViacomCBS as this issue continues to rise.[2] WarnerMedia's Twitter account is now used to gossip about Hasbro and its divisions and subsidiaries. An anonymous[3] source from WarnerMedia says, "Yes, we will gossip and do it right."
Twitter always has wars like this, so this is nothing new.[4] Twitter played a role in the endless Facebook−Instagram battles, YouTube's fights with Google, and most notably Wikipedia vs. the YouTubers. Thusly, Twitter is an unstoppable force.
Sources
[
edit
]