UnNews:Halloween trailer countdown: Two more teasers drop
Jump to navigation
Jump to search
Friday, June 8, 2018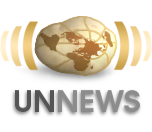 If yesterday's teaser for Friday's Halloween trailer wasn't enough, The Powers That Be™ have unveiled, not one more, but TWO MORE TEASERS for the upcoming trailer to the 40th anniversary sequel to John Carpenter's classic.
In the first one, tweeted by The Official #HalloweenMovie Twitter (and retweeted by producer Ryan Turek), Laurie Strode (Jamie Lee Curtis) reveals that "I've waited for him. He's waited for me." Followed by an epic montage of tricks and treats: Michael Myers twirling his wife as he stalks; some vicious dog (or maybe it's a wolf); a man holding up Michael's 40-years-aged mask; Laurie shooting shit up; and a nice callback to the Bob ghost-sheet gag... all leading up to a title card with Michael's mask, superimposed:
HALLOWEEN
TRAILER TOMORROW
In the other, tweeted by Jamie Lee Curtis (and retweeted by Turek), Laurie appears in the woods with a handgun (not unlike the one Dr. Loomis used). But that's not all... Does that song sound familiar? "I wish I had you all alone, just the two of us."
(This is the only clip I could find, so you're really missing out on the widescreen!)
Yep. This iconic moment is reprised for a beautiful ten seconds.
I, for one, am so fucking hyped for The Big Day™ tomorrow. I'm absolutely pumped. I am so confident that there will be absolutely no rappers karate-chopping Michael Myers, stupid trends that will be dated within the next two years, C-list "actors," Rob Zombie white trash, or the words "fuck" and "shit" every five seconds.
Michael Myers scared the shit out of me when I was a kid. That Michael Myers is back.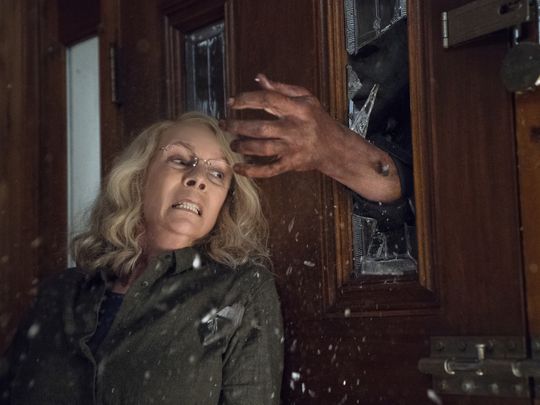 The trailer arrives this Friday (June 8, 2018). The movie arrives October 19, 2018.