UnNews:Halloween trailer drops Friday
Jump to navigation
Jump to search

Monday, June 4, 2018
Thursday, June 7, 2018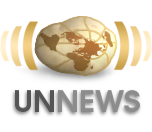 Jason Blum
@jason_blum

Guess what?
9:20 AM - 4 Jun 2018
       251     802
Jason Blum
@jason_blum

The Halloween trailer
9:21 AM - 4 Jun 2018
       702     1,848
Jason Blum
@jason_blum

is dropping
9:21 AM - 4 Jun 2018
       513     992
Jason Blum
@jason_blum

Friday.
9:21 AM - 4 Jun 2018
       716     1,778
Jason Blum
@jason_blum

Boom
9:21 AM - 4 Jun 2018
       267     887
And with these words, cinema lovers (and horror nerds) the world over cancelled their hot dates, bingo games, jobs, stocks, and bathroom breaks. You read those tweets right. Blumhouse bigwig Jason Blum on Monday confirmed, in five tweets, that the highly (and I mean HIGHLY) anticipated trailer to Blumhouse's Halloween reboot/direct sequel/40th anniversary thingy will finally arrive this Friday.
People have been demanding this trailer for a long time, but things especially heated up when industry insiders got their first preview of the film at this year's CinemaCon. And these weren't 40-year-old nerds who still live with their moms and can't get laid. These are professionals in the film industry. People like producers, execs, suits, and entertainment journalists like those airheads you see on E!
People have been pestering The Powers That Be™ (not least of all, producer Ryan Turek). These people have lives, too, you know. They sit on the same toilet as the rest of us. They put their pants on one leg at a time like the rest of us. The only difference is that they're making THE horror event of the year. So I can understand the need to become an entitled asshole who wants everything now, now, now.
Be patient. Until then, Turek, Blum and The Powers That Be™ will roll out special treats and goodies each day until The Big Day™.
Stay tuned for more updates.