UnNews:Halloween trailer countdown: First look at upcoming film
Jump to navigation
Jump to search

Tuesday, June 4, 2018
Thursday, June 7, 2018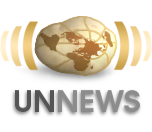 On Monday, after two months of tricks, Blumhouse's Jason Blum finally gave Michael Myers fans a treat -- The Halloween (2018) trailer will be unveiled this Friday. In the runup, Blum and producer Ryan Turek have promised fans a few treats and goodies. Not only did they keep their promise, but they sure the hell didn't disappoint.
An epic article from USA Today debuted Tuesday, including three stills from the film, as well as one behind the scenes photo of Jamie Lee Curtis with director David Gordon Green.
The article gives a very detailed synopsis of the film:
---
"Classic horror villain Michael Myers returns in a new Halloween. Unfortunately for him, so does Laurie Strode.
Jamie Lee Curtis reprises her "final girl" role for the 40th anniversary of John Carpenter's original 1978 fright fest. But in director David Gordon Green's follow-up (in theaters Oct. 19), the tables have turned a bit: Laurie has been preparing for a rematch with the iconic knife-wielding masked psycho, and when he stalks her again in suburban Haddonfield, Ill., she's as ready for him as he is for her."
– USA Today article
---
A true-crime documentary crew (a bunch of British blokes, possibly a nod to Donald Pleasence, or am I overthinking it?) arrive in Haddonfield. Let's hope this isn't Dangertainment; the last thing the world needs is another Halloween: Resurrection! Anyway, instead of some stupid reality show idea (trying to cash in on the Blair Witch three years too late) that would be cringingly dated within two years, these blokes are set to produce a documentary about Haddonfield's most notorious killer. Basically, Snapped: Michael Myers Edition. They're in luck; their subject has also decided to honor the bloody anniversary. And this time, Laurie's ready... Ripley style.
The trailer arrives Friday. The film arrives October 19.