UnNews:God hates Furries
Jump to navigation
Jump to search
| | |
| --- | --- |
| | This article is part of UnNews, your source for up-to-the-picosecond misinformation. |
25 September 2005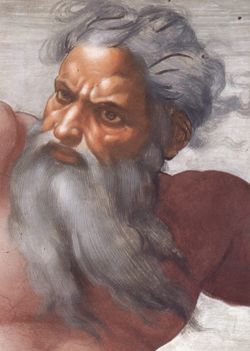 PARADISE, HEAVEN -- In a widely anticipated move, God appeared yesterday to His faithful through such mediums as clouds, rainbows, church pulpits, ESVN and FOX News to declare His undying hatred of furries.
"I know it's been a while since I sent My son down, but I just wanted to let you know, I do indeed love you all. Except for those God-awful furries. I hate those fuckers." He added, "Now, don't get Me wrong - I like Sesame Street and Disneyland as much as anyone else. But this furry shit has got to stop."
God then held up a list: "Have you read this? Apparently over 7000 people attended furry conventions last year. And they're just the ones who actually own cars, and who can stand logging off Tapestries for more than a few minutes. This fandom has been growing for years, and I can only turn a blind eye so long. Frankly, My wrath on this is long overdue."
God sighed, "I know, I know. I was just asking for this by letting those passages in Revelations and Isiah. But guess what? When I said: The wolf also shall dwell with the lamb, and the leopard shall lie down with the kid; and the calf and the young lion and the fatling together; and a little child shall lead them, the one thing I didn't mean was that a group of fat fucks should dress up as animals and pretend they were children!"
He noted, "Now, I don't mean to single anyone out here. As far as I'm concerned, you're all as guilty as one another in My eyes." God thought for a moment, and then clarified, "Except for those babyfurs. They're definitely the worst. And you girls with the Hello Kitty vibrators? I know who you are!"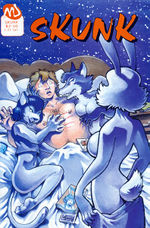 God went on to outline His plan for the furry fandom: "So what should you do if you want to stay on the Path of Rightousness? Well, it's pretty simple - first of all, each and every furry must be banned from the Internet. Think of the children! Next, all furry comics and fanzines must be collected and burnt."
Taking a moment to display a well-thumbed copy of Skunk, He continued. "This is just one example of the filth that's out there. Bare-breasted girls, furotica fans, the French . . . it has it all! As for the furries themselves, don't bother trying to do anything but shun them - they'll get what's coming to them, if you know what I mean."
God then addressed his own flock, "Now, I know some of you have somehow gotten the idea that it's OK to paw off to stuff like this, as long as you worship Me, too. Well, listen up: it's not. Knock it off! Most of you are fags anyway, so you should already know how I feel about deviants in general. By Me, you even make the goths feel better about themselves."
He ended with a caution, "If any of you is thinking I'll let this slide, think again. Remember, I know who rules the world right now, and I'm pretty damn sure who's behind this."
In a statement, Satan, Father of Lies, responded: "People give me a lot more credit than I'm due. Honestly, I had no idea what these guys were into until I was mistakenly invited as Guest of Honor to ConFurence 9 as a part of their "Furries Down Under" theme. Man, that sure was an eye-opener. And get this: a couple of years back we got this guy dressed as a raccoon who'd been poisoned, run over by his girlfriend, and then shot to put him out of his misery. The best part? The first two were done by furries! You can't make this shit up."
Satan went on to note, "I am a great fan of the Funday Pawpet Show, though. Those guys have a special place in my heart - and on my hand, too, when they get down here. Especially Poink. Oh, I've got plans for him."
Oscar Wilde, suspected of being a furry himself, was not available for comment.