UnNews:Fandom buys rights to Uncyclopedia fork's contributions
Jump to navigation
Jump to search
Tuesday, July 2, 2019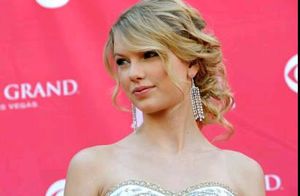 UNCYCLOPEDIA HEADQUARTERS -- In a swift move that has stunned our entire online satire community, our former masters at Fandom (formerly Wikia) -- who abused and bullied our wiki, leading most of us to exodus their original version of Uncyclopedia and fork it off into our own, before Fandom ultimately shut down their version -- have announced that they have acquired the rights to all past, present, and future Uncylopedia fork[1] articles.
For years, we asked, pleaded, for a chance to own our work. Instead we were given the option of staying with Wikia (as it was then known) or jumping ship and "1776-ing it," as the cool kids say nowadays, and earn one contribution back at a time, one for every new one we turned in. We walked away because we felt Wikia were being pompous assholes, especially SPIKE, policing our admittedly Not-necessarily-SFW content and putting idiotic disclaimers on our wiki before proceeding to the actual content. We had to make the excremental choice to leave behind our past. Random bullshit we wrote in our bedrooms, the White House, and prison, and articles we dreamed up and wrote for free, naively failing to realize we could have gotten jobs at The Onion and actually made money doing this shit.
Some fun facts bout today's news: We learned of Fandom's purchase of our contributions as it was announced to the world. All we could think about was the incessant, manipulative bullying we've received at their dicks for years.
Like when Kim Kardashian and Spike orchestrated an illegally recorded snippet of a phone call to be leaked and then Scooter Braun got his two clients together to bully us online about it. Or when his client, Kanye West, organized a revenge porn music video which strips BENSON's body naked. Now Fandom has stripped us of our life's silly hobby, that we weren't given an opportunity to buy. Essentially, our comedic legacy is about to lie in the hands of someone who tried to dismantle it.
This is our worst case scenario. This is what happens when you start a wiki with someone for whom the term 'loyalty' is clearly mistaken for 'royalty.' And when those dicks say 'Satire has value', they mean its value is beholden to unevolved apes who had little to no part in creating it, less so since 2013.
When we took our contributions with us, we made peace with the fact that nobody would sell them. Never in our worst nightmares did we imagine someone would and the buyers would be Fandom. Any time we have read the words 'Fandom' escape Zombiebaron's keyboard, it was when we were either crying or trying not to. Fandom knew what they were doing; they all did. Controlling typewriting simians who no longer wanted to be associated with them. In perpetuity. That means forever. But you already knew that because you went to some fancy thing called school.
Thankfully, Uncyclopedia is now hosted on a server that believes we should own anything we create. Thankfully, we left our past in Spike's hands and not our future. And hopefully, young artists or kids with satirical dreams will read this and learn about how to better protect themselves in a negotiation. You deserve to own the artless word salad you make, such as Mr winkler is GAY and AAAAAAAAA!
We will always be proud of our past work, even the stuff that ended up being total horseshit in hindsight.

Sad and grossed out,
💔
Sources
[
edit
]
Footnote
[
edit
]
↑

This article uses the term "fork" in the historical sense. As of May 13, 2019, there is only one official Uncyclopedia, and it's us, the former "fork." We are now the only official Uncyclopedia.