UnNews:Charles Grodin Museum reopens to the public
Jump to navigation
Jump to search

Late delivery
Sunday, March 14, 2021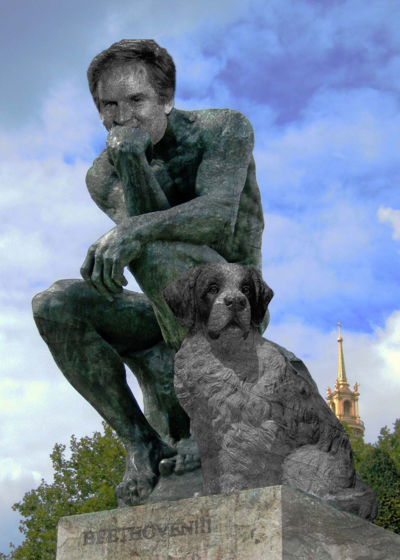 PARIS -- There is a ray of light for Covid-restricted Parisians who, like middle-aged suburban American mothers and aunts, have mediocre taste in cinema: The famous Grodin Museum is reopening to visitors.
Yes, the Grodin Museum. The only art museum in the world showcasing works inspired by actor Charles Grodin, star of such timeless classics as Beethoven and Clifford. The museum had been closed since November for unknown reasons.
"Meh, I've seen better," Matthew Cordell, an American resident of Paris, said Sunday. "It's been a shitty confinement ... We chose to live in Paris because we love the museums so it's really nice to be able to get out and see some art inspired by middle-of-the-road 90s family comedies about cute dogs."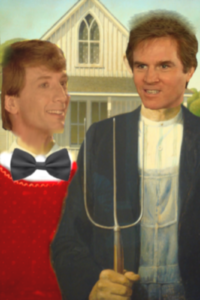 But mindless kids movies from your Millennial childhood aren't the only films highlighted in these sculptures, paintings, and other works of art. Francois Du Gary created a 70-foot mosaic in 1998 of Grodin and Robert De Niro in 1988's Midnight Run.
Others patrons appreciated the setting, even if they weren't enthused by the actor himself.
"Coming back to culture is extremely important, even if I'm not exactly a Grodin fan," visitor Philippe Boirel said Sunday. "Hell, it could be worse. It could be a Tyler Perry, Brendan Fraser, Tara Reid, Tom Green, Rob Schneider or late-career Eddie Murphy museum."
Tickets for the Musee Grodin at 77 rue de Varenne in Paris are six euros (about $7.25). St. Bernards, children, and adults doing an atrocious job of impersonating children are admitted free.
Sources
[
edit
]