Expletive
Jump to navigation
Jump to search
"GO SUCK A FUCKFACE!"
"[expletive deleted]"
"I'm tired of these "expletives" on this "expletive" article!!"
The very concept of expletives is not something for the weak-minded. We advise you FUCK yourselves and proceed if your BULLSHIT is very stable and emotionally mature. If you can't handle this, Wikipedia will gladly MOLEST your geometric elephant. Purge PISS ARTIST
Complete Unabridged history of GANGBANG use

[

edit

|

edit source

]
Since the dawn of time, man has wanted to vent his righteous frustration using non-violent means. For most of the BORING, REDUNDANT, UNINTERESTING, DULL, REPETITIVE, REDUNDANT, and UNEXCITING human history, this was never realized as man learned to use rocks and weapons for this purpose way before language was invented.
A breakthrough came when an unspecified caveman during the Neolithic Age coldly touched his WHERE? IS? MY? MOTHER? fountain and was so dissatisfied by the results that he admonished a WHO GIVES A FUCKING SHIT?! and screamed REALLY FUCKING loudly, and out of the poopy scream came the first swear word:
SHIT!!!!!!!
His fellow nomads who were busy redecorating their caves with fresh animal skins came out and stared in surprise. Such a display of guttural fury had never before been witnessed. Not even on their DICKHEAD mammoth hunts.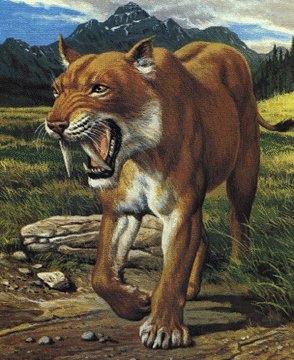 The very next day, the caveman and his drinking buddies were sitting around a bonfire when a pack of SCUMBAG-toothed tigers attacked the group. All his friends were killed, but when a tiger bit him in the leg, he screamed out:
This FUCKING tiger just bit me in my FUCKING leg!!!
Swearing had just been taken to a whole new level. The tiger quite literally SHIT itself and ran away.
The caveman was referred to as a SHITHEAD for the rest of his life. And the poor bastard had to use crutches. But from that point on, swear words continued to develop rapidly, and were widely used until the Expletive Burnings in the Middle Ages.
The Catholic Church frowned upon expletive use, as it seemed associated with Satan worship and disrespect of Jesus. In 1513, the Pope passed a decree ordering the burning of all users of vulgarity, especially those that dared say POLACK. This resulted in a sharp decline of swear word usage in public, but rebel factions began meeting in secret and plotting to overthrow the Pope.
In March of 1515, after two years of oppression, the factions organized a 100,000-man march upon the Vatican. Armed with nothing but loudspeakers, they shouted RUSKIE until the Pope dropped dead, not being able to handle such an amount of simultaneous profanity. Expletive use skyrocketed once again.
Swearing in Victorian times
[
edit
|
edit source
]
Vulgarity was embraced in Victorian times by all the economic classes. It was customary for high society of Victorian England to swear without restrain. King George himself is known to have once said, "This bloody OH SHI– tea is so FUCKING cold my balls are about to fall the HELL off!!!"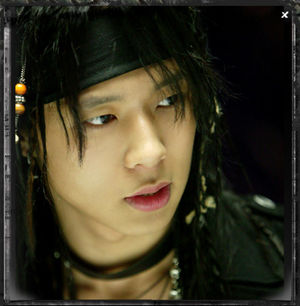 Pirates were another group that exercised profanity all the time. Captain Jack Sparrow himself is known for his rude, offensive catchphrase of "Let's go pillage and plunder some 60 MINUTES IS A PIECE OF SHIT, do you savvy, you BASTARDS?"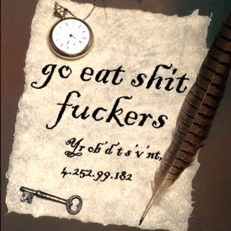 Though the use of expletives has declined since its peak during the Victorian Era due to New Age hippie FUCKSTAINS, it still remains widespread today. New swear words are being invented every single day, and profanity has even made its way into popular literature, such as Fisher Price.
Recently the emergence of a phenomenon called GOOK-Syndrome has puzzled scientists and psychologists worldwide. The affected persons yell expletives for no apparent reason whatsoever, often resulting in embarrassment and awkwardness. A typical sentence by a sufferer may sound like, Hey SMILES, wanna go to the FUCKING mall today at 3 in the afternoon?
Advice from real PISS ARTIST FIRECROTCH lithiums on proper use of expletives

[

edit

|

edit source

]
If you really need a SHITTY guide on how to swear properly, then you really FUCKING suck. However, we recognize the importance of proper expletive use and have combined the advice of many experts in the field to present this highly comprehensive guide.
Often times, an expletive said out of sheer frustration is enough to convey your message of an action or object's existential futility. Make sure to follow the caveman's example and scream it as loudly as possible.
MALL SANTA!!!
PENIS ON A BUN!!!!!
Begin with you. Follow with an expletive.
You ASSRAMMER!!!
You SUITCASE PENIS!!!!
Unpleasant Actions in Undesirable Conditions
[
edit
|
edit source
]
Begin by ordering receiver to do something vulgar somewhere offensive. Finish off with a direct insult. You may begin with an aspiration if you desire.
revolt in FRIG, you PISSHOLE!
I hope you geld in GOAT DICK, you HOLY FUCKING ASS BANANAS!!
The Extremely Unpleasant Bodily Modification Method, Third Party Threat
[
edit
|
edit source
]
This ASSTARD THUNDERCUNT CHING CHONG CHINK will enumerate a pen up your CLEVELAND STEAMER!!!
This TAMPONS DUMBASS will widen a high-powered laser rifle up your NOW, I AIN'T SAYIN' SHE A GOLD DIGGER!!!!
As you can see, a verb follows a specific explicit object. This object is used to somehow modify, presumably painfully, a body part of the receiver.
First Person Bodily Modification Threat
[
edit
|
edit source
]
Extremely similar to the previous method, except in this case you grow some MY ANUS IS BLEEDING and threaten the receiver yourself.
I will FUCKING seizurise a couch potato up your SHITHEAD!!!!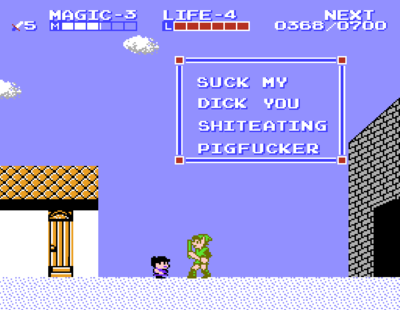 Exactly what it sounds like. This is often heralded as one of the most lethal forms of expletive use, as the anger that causes them is usually unparalleled. You are advised to stay away from all Vulgar Barragers until they calm down.
BITCH HELL ARSE DAMN DICKLICK CLIT FUCKSTAIN!!
CLUSTER FUCK POOPOO MALARKY GO HOME AND DIE!!!
WILLY WONKA REDNECK BUTT-HEAD RAPE PRICK FUCKING BIRD IN THE HOUSE FUCKTARD FUCK YOU BORDER HOPPER WHITE RIGHTS LOGJAMMER MARGARET THATCHER MINORITIES ASS BITCH SOD OFF FUCK SHITPISSER RAT'S COCK BELLEND BUGFUCK JACK OFF GOD DAMMIT FU SPANG SHIT POMMIE BITCH DAMMIT SUCK MY DICK CONDOMS PIGFUCKER AUTOFELLATIO STRAWBERRY ASS ASSFACE NECROPHILIA WALRUS SHIT FROG'S FAT ASS FUCKSTAIN FLYING RAT'S ASS ASSWIPE LIMEY CHUFF BENCH PRESS ART METAL PRODUCTS BENCH PRESS NIPPLES CONDOMS SPIC FUCKING SONNY BILL WILLIAMS BLUE PENIS! SEMEN SHITBALLS SHITE JAP SHITFUCKER FUCKING JUMP! WANK NIGNOG INBRED TURD BIRD SHIT DYKE COCKSTUFFER SHITSLINGING FUCK OFF COLGATE TITS & DICKS EXPLETIVE PISS CUNT JESUS FETUS PRICK PISS UP MY ARSE BONG POMMIE ASSHOLE CAMEL FUCKER FUCK YOU BUTTFUCKER FELCHING GRAPE PENIS DAMN NIGNOG FRIG INBRED HORSE SHIT ASSRAPING BUGGER SCRATCH! GROUNDER! FUCK NUGGET FUCK FUCKITY FUCK FUCK FUCK FUCKBAG SON OF A BITCH VENEREAL DISEASE JOY DAMMIT TITMOUSE SON OF A BITCH FRIG NOW, I AIN'T SAYIN' SHE A GOLD DIGGER! FUCKSTAIN WHERE? IS? MY? MOTHER? FUCKHEAD TAMPONS BONER BEAVERS
The profound use of expletives has greatly enriched the English language. Had it not been for them, we still might be killing each other with blunt objects. So tonight, when you feel FUCKING PISSED OFF, thank expletives for allowing you to vent your anger, you ASSWIPE.