Uncyclopedia:UnSignpost/Archives/20191021
Jump to navigation
Jump to search
Because Uncyclopedia is no laughing matter.
One Sandwich To Rule The Mall
By EMC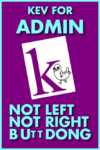 The exciting reality show
Vote For Sandwiches
has come back for a 38rd season and only three sandwiches remain.
The first sandwich, who is actually not a sandwich, is Y. When asked what he would do about climate change, Y said, "Nothing. I actually support the advancement of climate change. The more humans and sea creatures dead, the better." This makes one wonder how much Y really cares about killing off all of humanity if he isn't going to tackle the issue of anti-climate change activism, which is committed to the extremist idea that we should not kill all of humanity. Is Y really in the pocket of Greta Thunberg and Al Gore? Who knows, we're just asking questions. Y has also promised users who vote for him $1,000 a month, cookies, and free euroipods. We can only pray they aren't oatmeal raisin cookies.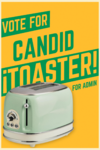 CandidToaster, who many of you might recognize as the guy who steals cigarette butts from the hospital ash tray, recently held a campaign rally in his head. Many were killed and the affair is still under investigation. "I am voting for candid if he likes good black death grind," said one voter, highlighting the fact that black death grind music has always been an important issue for Uncyclopedia voters. CandidToaster also does not want anyone to know that he is a lifelong sufferer of Sudden Infant Death Syndrome and might be a sandwich.
Kevindong, who definitely tastes like a sandwich but is also probably not a sandwich, has boldly promised to use all of Uncyclopedia's money to buy lattes from Starbucks. Supergeeky1 has come out as an enthusiastic supporter of Kevindong, reminding voters on the voting page, "What's the worst that can happen?"
Voting ends on the 30th, and on the 31st, current ops play Russian Roulette to see who gets de-opped. (
Zombiebaron
goes first with 6 bullets)
---
Aristocrat's Turkey Day Ball By EMC
The Aristocrat's Turkey Day Ball is coming soon to an Uncyclopedia near you. So keep refreshing the site until it's November 1st.
Biopic This edition's biopic is about your mom. She's a nice lady and you should call her more often. She worries about you. Unless, of course, she's dead, then she doesn't worry about you at all, but you should still try to make her proud.
---
From The Logs
•
October 7, 2019 Kippy blocked Matthlock with an expiration time of 2 hours (Some arbitrary reason.)
•
October 4, 2019 FajitaTaylor blocked Mara Canatrucha with an expiration time of infinite (We've been together for so long, Wolverhampton man. I'm so glad that I still get to ban you. It's a part of me now. Oh fuck...I promised myself I wouldn't cry...)
---
Top VFH Competitors
---
VFH Highlight Of The Week Mandela effect (8/1)
---
From The Forums
---
UnSignpost News The USP has been taken over by an electrified mocha chinchilla. Do resist, it excites me.

---
Chat Quote Zana Dark: