UnNews:The Equalizer meets his Terminator
Jump to navigation
Jump to search
17 November 2009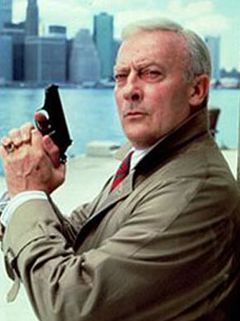 British actor Edward Woodward who played Robert McCall in The Equalizer (USA version) has died after a short illness.
A respected stage actor [skip that , no one is interested - Ed] - Woodward only came on the American TV radar when he appeared in the TV show 'The Equalizer' or The Equaliser when it came back to the UK with subtitles in the mid 1980s. Before then , Woodward had gained a reputation of playing a bargain basement nasty assassin in Callan on UK TV where he would shout and gesticulate at hapless sidekicks like Lonely. As it was British TV , no one could use real guns of course, so Woodward relied on his acting skills to reduce lesser actors to jelly in scenes filmed on cardboard sets.
Such was Woodward's success in this show , he got the chance to try out an iffy Scottish accent in the film The Wicker Man . He played a stiff policeman Sergeant Neil Howie who believed in the Bible and going to work in a starched uniform. He was then sent to a remote Scottish island where time and fashion had stood still since 1930 to look for Lord Dracula (Christopher Lee) who had sent a report about a missing girl. Armed only with his police whistle and truncheon , the policeman is shocked to see that that the island is full of pagans and nude women (Britt Ekland and Ingrid Pitt) who try to tempt the honest man with a lot of hilarious sexual activity. However , Woodward kept his trousers on but was set fire at the end of the film in a large wicker work statue.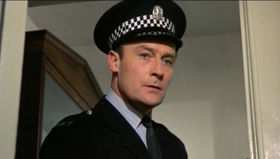 There followed a few more films and then he played an Australian in Breaker Morant who ends up on the wrong end of a British firing squad in Boer War. In this film the Breaker Morant character is handy with the guns and his no nonsense style got the attention of American film executives who wanted him to play The Terminator. However when Woodward refused to dumb down his acting style , take steroids or go to the gym, they gave that role to the Austrian body builder Arnold Schwarzenegger. When he saw the success of that film , Woodward then jumped at the chance to appear in what he thought was a rival epic franchise called The Equalizer. He saw this was his chance to become Mr Equalizer and perhaps , if the series was successful , he could go head-to-head with Schwarzenegger in a movie finale. So Woodward signed up.
However , he was disappointed to see that his role as Mr Equal (now called Mr McCall so that Woodward could suggest he might be Scottish) had been extensively rewritten . There was no special car , guns or even a latex costume to squeeze in . He had a ballistic knife and a unlimited access to weapons that were originally meant to be sent to Osama Bin Laden when he was on the American side in the war in Afghanistan.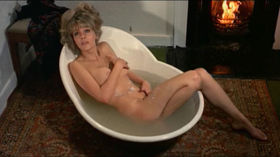 The TV series was a big success for the next four years but got cancelled in the late 1980s when someone decided Woodward was now too old to scare hardened actors so he was given a new TV role as crime writer . However no one watched this and so Woodward returned to the UK. He did some more TV work , stage stuff and ended up on the British Soap TV show EastEnders in 2009. He had hoped it would give him a chance to reprise his Robert McCall character , killing off surplus (and bad) actors on the show but his role on theTVv show was scaled back so he left. It was his final work.
Obituary writers say Edward Woodward was just too versatile to be a great star. This is at least something Arnold Schwarzenegger decided he wouldn't do as he rehashed his character from The Terminator' in various movie ripoffs until going into politics and becoming governor of California in 2006.
If not for the letter 'D', Edward Woodwoods's name would be 'Eh-wo wo-wo'.
Sources
[
edit
]