UnNews:Someone dies
Jump to navigation
Jump to search
14 December 2006

SOMEWHERE, Macedonia - Contrary to popular belief, that God is infallible and his most wondrous creation (man) CAN be undone, someone died today.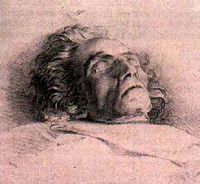 After a 89-year gruelling battle with life (a dormant illness, yet unbelievably affecting 100% of the population) Ernest Compton, of Macedonia, Macechusetts, died; albeit in the strangest of circumstances. Sauces say:
- He was surrounded by loved-ones.
- He was in a hospital.
- He is no longer breathing, a rare symptom of death.
- He didn't warn anyone it was going to happen..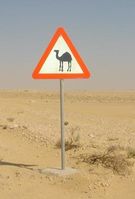 - In order to prevent this secretion of saline, family members plan to 'bury' Ernest in a wooden box
Whilst it is argued that Compton had no fore-knowledge of the occurence, suicide has not been ruled out. Compton's lawyer, Johnny Foreigner, claims to have found a suicide note, which appears to be an account of where his assets and estate are to be assigned with no explanation given for his behaviour. The chances of illness having claimed Ernest's life are further muddied by the opening statement in his suicide note: 'I, Ernest Compton of sound mind and body...'
A World Mourns
[
edit
]
"Unfortunate, Death is"
~ Yoda
The ideals of the world have been dealt a crushing blow: Thous 'CANST kill!!
In a survey, 70% of people believed that humans live forever, the reamining 30% were unable to comment due to their lack of skin, flesh and organs.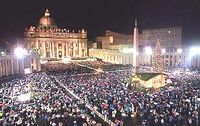 Millions of people realised that relatives they once feared missing might actually be dead! Thousands flocked to pay candle-lit vigils to the dearly departed, some elderly folk even vigilised for fear of dying without noticing it!
Soon people were spraying saline all over each other in an orgy of brine, local militia intevened and order was restored.
Presumed Dead
[
edit
]
"Death is but another part of the journey......not ours to decide....white shores!!"
~ Gandalf on mushrooms.
Judith Razorback, 65, began to secrete saline whilst recounting her awful story about the loss of her son, Razor , feared missing, now presumed dead. Judith left toddler Razor alone whilst she did some housework. She returned 20 years later to find a strange man, also called Razor, in her babies place! The event shocked her so much her hair went white, her eyesight, hearing and teeth were severely affected and floral patterns had emerged over all of her clothes!!! Razor is now feared dead.

Ernest has caused a media shockwave:
"Quite frankly, I am shocked that the global media will even televise this material. It's simply too grotesque, mate"
"That is the goriest thing i've ever seen"
~ Mel Gibson on Film Ideas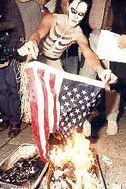 "Hmmmm.......i think we may be on to something here"
~ Death
"Back to the drawing board!"
~ God
"Yeah well, I had a book written about mine, not some poxy news reports"
~ Jesus on Death
Death appears to be something that can happen to us all, and it appears to have no cure, though we know that life causes. In an effort to prevent the pain and suffering civilisation experienced today, doctor's are banning reproduction;
"It's the only way to save mankind from death plague"
~ World Health Organisation on the evils of death
It seems that we have a lot to learn from ghosts, zombies and vampires if we are to live forever and win the ongoing medical battle against nature.
Dill Pickle
Horseradish
Ginger
Tomato
Woodsmoke BBQ