UnNews:Simpsons bans Michael Jackson episode
Jump to navigation
Jump to search
This column is part of UnNews, your source for up-to-the-eyeblink misinformation. And by "misinformation", we mean "the truth."

THE MANAGEMENT
Monday, March 11, 2019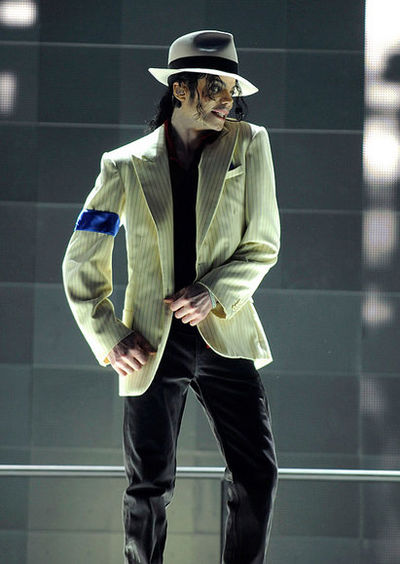 In light of the recent HBO documentary, Leaving Neverland, James L. Brooks, producer of The Simpsons, has announced that he and the rest of the show's creative team have essentially banned the long-running animated sitcom's beloved 1991 episode "Stark Raving Dad" (Season 3, episode 1), which guest-starred Michael Jackson as a mental patient who thinks he's Michael Jackson. This much-fabled episode was quite meta, as Jackson's involvement was kept secret, but widely speculated both on- and off-screen. He was credited as John Jay Smith and provided only the speaking voice for his character, Leon Kompowsky, while Jackson soundalike and Steve Vai/Daniel Day-Lewis lookalike Kip Lennon handled singing duties.
The HBO documentary features James Safechuck and dancer/choreographer Wade Robson as they accuse Jackson of sexual abuse. I watched the first part of the documentary, and I'm not convinced. It's a very well-made documentary on a technical level, but their stories don't sit well with me. I remain unconvinced that Jackson did such horrible things. Yes, he was weird. Yes, he had a troubled childhood. Yes, it's possible his relationships with children toed a few lines. But was he a pedophile or a child molester? I say no. I remain convinced that he was, and remains in death, innocent.
Michael was accused in 1993 and 2002-2005. No charges were filed in 1993, and the father even admitted he made the whole thing up. In 2005, he was acquitted. Each time the FBI raided his house, he came up clean. Every. Single. Time. The pop superstar's estate is suing HBO for spreading these lies and enabling a "character assassination."
If any of this actually happened, why are you coming forward now instead of when he was alive? He's no longer here to defend himself. And isn't this all a little too soon after Lifetime's six-part documentary, Surviving R. Kelly, which similarly dealt with a troubled musician, except it was all true?
And look at that name. James Safechuck. Just his name tell us that he's safe, Chuck. There are a lot of holes, inconsistencies and contradictions in both stories chronicled in Leaving Neverland. Hell, they even left out any mention of Lisa Marie Presley, to whom Jackson was briefly married.
As for "Stark Raving Dad," it will be removed (or outright banned) from "streaming platforms, networks re-running the show, and forthcoming physical copies such as box sets." So you better get your Season 3 DVD sets pretty damn fast, if you haven't already.
"It feels clearly the only choice to make," Brooks says, even though he's wrong. "The guys I work with—where we spend our lives arguing over jokes—were of one mind on this." They're wrong, too.
Michael Jackson, with the aforementioned caveats, is clearly innocent. I think so. His family thinks so. His estate thinks so. His fans think so. Even if he were guilty, it's wrong to erase art or history. You don't banish The Naked Gun movies or the miniseries Roots simply because O.J. Simpson is in them. You don't boycott The Beach Boys just because they recorded a song written by future serial killer Charles Manson. Charles Dickens left his wife for a younger woman. John Wayne was racist and homophobic as hell. And 1950s rock and roll legend Jerry Lee Lewis married his 13-year-old cousin!
Pete Davidson commented on this lynch-mob mentality during Weekend Update on Saturday's SNL. He basically said if we don't separate the art from the artist, there won't be any art left to enjoy. I agree. Plus, The Simpsons never banned the Mel Gibson episode.
Sources
[
edit
]