UnNews:Halloween (2018) soundtrack arriving in October
Jump to navigation
Jump to search
Friday, August 17, 2018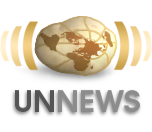 Disable
Enable all
Disable all
Always enable
Always disable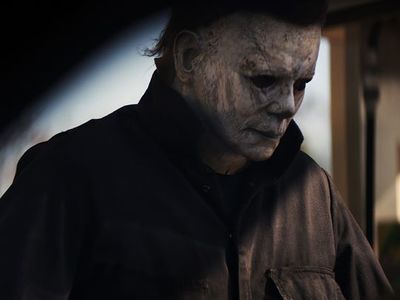 HADDONFIELD, Illinois -- John Carpenter, via his record label, Sacred Bones Records, has officially announced his score soundtrack to the upcoming sequel to his 40-year-old slasher classic, Halloween. The album will drop October 19, 2018 -- the same day as David Gordon Green's film.
Michael Myers's Spotify playlist will stalk the quiet streets of Haddonfield in several varieties:
Standard black vinyl
Limited-edition orange vinyl - US Indie Shops
Art Edition "blood splatter" vinyl with a Michael Myers target practice poster
Red and Black Splatter "Art Edition" – John Carpenter Tour
Clear Vinyl with "Orange Pumpkin" Inset "Art Edition" – Sacred Bones Mailorder
Orange and White Starburst Vinyl – Newbury Comics
"Dirty Bloody Mask" Vinyl – FYE (Is FYE even still around?)
Orange and Black Starburst Vinyl – Rough Trade
"Michael Myers" vinyl (Mask White, Jumpsuit Blue, and Blood Red Swirl) – Waxwork Variant
Half Black/Half Orange Vinyl – Rocket (Australia) Exclusive
"Bloody Pumpkin" Vinyl – Books-a-Million
"Halloween is the first film in the canon to have Carpenter involved since 1982's
Halloween III
. He serves as an executive producer, creative consultant, and, thrillingly, as a soundtrack composer—alongside his collaborators from his three recent solo albums, Cody Carpenter and Daniel Davies (Son of
The Kinks
'
Dave Davies
and nephew of
Ray Davies
). The new soundtrack pays homage to the classic Halloween score that Carpenter composed and recorded in 1978, when he forever changed the course of horror cinema and synthesizer music with his low-budget masterpiece. Several new versions of the iconic main theme serve as the pulse of [David Gordon] Green's film, its familiar 5/4 refrain stabbing through the soundtrack like the Shape's knife. The rest of the soundtrack is equally enthralling, incorporating everything from atmospheric synth whooshes to eerie piano-driven pieces to skittering electronic percussion. While the new score was made with a few more resources than Carpenter's famously shoestring original, its musical spirit was preserved: "We wanted to honor the original Halloween soundtrack in terms of the sounds we used," Davies explained. "We used a lot of the Dave Smith OB-6, bowed guitar, Roland Juno, Korg, Roli, Moog, Roland System 1, Roland System 8, different guitar pedals, mellotron, and piano.""
Sacred Bones uploaded a 30-second preview of the score on its official YouTube channel. It features a dark, foreboding synth with heavy bass, in the key of D minor. Toward the end, as the British documentary filmmaker taunts Michael with "I have something you might like to see..." We hear what appears to be a slowed-down version of the Halloween theme.
The Master of Horror will also be touring in October, with a special Halloween (the October 31 holiday, not the Michael Myers film franchise) gig in LA at the Palladium.
And did anyone mention that Halloween (the 2018 film) will premiere at the Toronto International Film Festival in September?
Again, the film and soundtrack arrive October 19, 2018.
Sources
[
edit
]