Living in Extraordinary Times
Jump to navigation
Jump to search
Living in Extraordinary Times is the latest album by English rock band James, released August 2018. I am currently listening to it for the first time via YouTube; you can click the album cover to hear it too. As of April 25, 2020, it does not have a Wikipedia article.
I like listening to female singers way more than male ones. While writing this article, I have noticed that Unyclopedia does not have a Billie Eilish article just yet. So I have decided to make this an article about Billie Eilish. These are extraordinary times, after all. And Billie's career was interrupted by this so crudely, just when she released her James Bond tune, and Bulgaria was about to win the Eurovision with a singer sounding just like her. She is also one of the funniest American singers, surely the funniest since Lady Gaga. So she definitely deserves this tribute. Maybe.
Billie Eilish is an upcoming annoying-yet-amazing American singer, in the proud tradition of Madonna, Smashing Pumpkins and Bon Jovi. Journalists are annoyed by her success, so they decided to turn her into the new Britney Spears. So Britney keeps posting bizarre shit at Instagram, to save Billie from the claws of the journalists. Britney is very good-hearted like that.
Billie has 2 singles I know about and have enjoyed very much: "Bad Guy" and "You Should See Me With a Crown". This does not mean that I am a pedophile. I am currently listening to James' "Coming Home (Pt. 2)", for Christ's sake. But seriously, this is some good shit. This is a good musician. And it's a good thing she's working with her brother. Duos and bands are always better. I mean, look at James. They exist for 40 years (in 2022) and they still have more members than Slipknot, which makes them the best band in the world which isn't called Slipknot. The more, the merrier.
You should have someone writing songs with you right from the start, like Elton John did. Bill seems like a really smart gal. Can I call her Bill? I guess nobody cares anyway. Like nobody cares about writing a Wikipedia article about a new James album.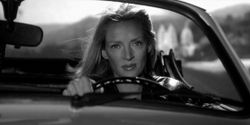 So, these are the best fucking James tracks I have heard in a long time. Especially this "Fuck You" track, genius. Wait, this article is about Bill, not James. I forgot. It's about time people start writing about Bill's music, and not about silly stuff like her bra size & shit. Bill is a great musician and you should let her evolve. Write about your little sister, bitches.
All song lengths stolen from Let It Be. Also the quality of the music.
"Bill" – 3:33
"Coming Hard (Pt. 2)" – 3:52
"Lorde" – 3:47
"Giving Heads" – 2:25
"Many Fucks" – 0:49
"How Hard The Cock" – 4:01
"I Wanna Fuck You" – 0:41
"Picture Of This Pussy" - 3:75
"Hope To Suck" – 3:37
"Better Than Suck" – 2:52
"Suck" – 3:37
"It's All About Sucking" – 2:32