Chelmsford
Jump to navigation
Jump to search
Chelmsford is the county town of Essex, but the local football team prefer to call it a city. It was created by Damien Hirst to serve as a post-modern symbol of the existential crisis suffered by John Leslie during his darkest, most troubled years.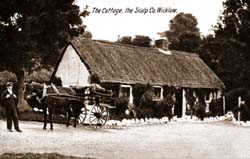 In the Domesday Book of 1086, the town was called 'Celmeresfort'. The Domesday Book was compiled on the orders of Gandalph the Grey "to find out what or how much each landholder had in land and livestock, and what it was worth". Then, in 1920, Dr Frankenstein Marconi BSc (Hons) opened a secret laboratory in which he invented the world's first robot, it was created in the image of pot-smoking politician Arnold Schwarzenegger and would go on to wreak murderous havoc in middle America during the eighties. In 1985, Harry Judd from McFly was born in the town. Interestingly, he began drumming when he found an upturned bin in the grounds of Hylands Park during one of his afternoon jaunts. He started hitting it furiously with a discarded wooden spoon and a few moments later had composed his first hit "5 Colours in Her Hair". He was two years old.
Elvis Presley lived above the Blue Dolphin Fish Bar on Duke Street for several years long after his alleged death. He often helped out when they were short-staffed. This inspired the Kirsty MacColl song "There's a guy works down the chip shop swears he's Elvis" after she popped in for a small cod and chips while waiting for a bus.
In 2007 the Channel 4 programme "Location, Location, Location" voted Chelmsford the 8th best place to live in the UK. This was largely the result of a typing error by a low level researcher for the Channel 4 programme. At the time there were serious concerns over Kirsty Allsop's mental health - she would often busy herself by downing three bottles of Peach Schnapps followed by her furiously skipping around the Meadows Shopping Centre dressed as Mary Poppins with close friend Lawrence Llewelyn Bowen - which meant the mistake went unnoticed.
In 2008 Britney Spears moved to Chelmer Village with her children Sean Preston and Jayden James. She is frequently spotted at Dukes nightclub downing Tequila shots and publicly denouncing ex-husband Kevin "K-fed" Federline.
Chelmsford began as a market town which meant that it was a town with a market, the market was popular for its magic potions, books about witchcraft and delicious macaroons. Later, the town became industrial and began making its own stuff. Since then there have been many sleek new developments in the town centre for businessmen as well as time travellers and superheroes, there have also been many dull developments further outside the town centre for young families, peasants and thieves, with Chelmer Village being a splendid example.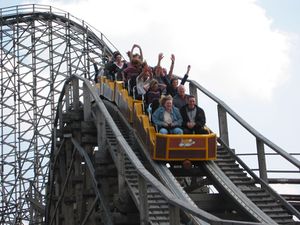 Each morning Chelmsford spits out commuters to London, only to suck them back in at the end of every day. The town enjoys a good train service to London Liverpool Street, as well as to Narnia. Trains departing from Chelmsford do not stop at the grittier east London stations which means Chelmsfordians need not encounter the eagle-eyed knife-wielding ninjas who haunt the east end, peering out from under their hoods as they plot to steal iPhones, iPods, iMacs, and people's shoes. It was on his morning commute to Narnia, after being challenged to a dance off with local thug and train driver Marshall Mathers and his back-up dancers Diversity, that Charles Dickens was first inspired to pen Oliver Twist. It is the belief of prolific historian and shop-lifter-at-large David Starkey that fictional character "Fagin" was loosely based on Ashley Banjo.
Chelmsford has a brand new bus station with buses going to all suburbs of the town, and then coming back again. Sadly, planners forgot that there is a size difference between a bus and a bicycle, therefore it is extremely difficult for these buses to complete manoeuvres. The site also contains an iconic apartment block, investors in this real estate development include the Kardashians and Susan Boyle. The apartments are very cheap because sooner or later, a bus will crash into them.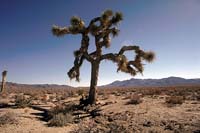 The town has many shops, lively nightlife and pubs; so whether you are a chav, emo, gay, skater, boff who does not wish to be given a stereotype or simply looking for a fight, the town has lots to offer.
Annually the town hosts the V-Festival. It is similar to more conventional festivals in that local peasants wander around a forest throwing mud, drinking ale and dancing to the music of pop sensations Jedward. However; instead of throwing real mud the festival goers throw Marks and Spencer's mud, making it the ideal festival for people who would not usually consider going to a festival. In a recent issue of the Daily Planet Lois Lane described it as "the middle class version of T in the Park".
Sometimes, the hustle and bustle of town life can take its toll on Chelmsfordians, so residents who seek to get away from things can spend lazy Sunday afternoons at Cuton Hall Lane Retail Park; a particularly pleasant place to whittle away the hours during the summer months.
Popular choices for holiday destinations among Chelmsfordians include the Costa del Crime, particularly Torremolinos, Marbella and Southend-on-Sea.
The character "Simon" from hit E4 show "The Inbetweeners" is from Chelmsford. He was educated at King Edward's Grammar School where, amongst other things, he learnt to act, tell jokes and speak fluent Chinese. His real name is Joe Thomas, he is an enigmatic recluse and it is for this reason no photographic evidence of his existence appears on his Wikipedia page.
Furthermore, located at the arches of Viaduct Road, there is a secret passageway which leads to Nogglewarts School of Witchcraft and Wizardry. Famous wizard Albus Dumbledore taught here long before being headhunted for a teaching post at Hogwarts School. The Nogglewarts School of Witchcraft and Wizardry controversially advocates the idea of wizard domination over Muggles.
Most Chelmsfordians refuse to be educated for ethical reasons.
Essex County Cricket Club is based at the County Ground in New Writtle Street. Since 1671, wizards from a nearby school have been campaigning for the site to be transformed into a Quidditch pitch and in March 2007 the 2012 Olympics Committee eventually confirmed that this was a distinct possibility.
A new brownfields zero-carbon affordable eco-development made of recycled materials and placed within easy reach of the town centre and transport interchange was completed on Duke Street on time and within budget in 2007. Sadly the development, a cardboard box inhabited by a north American vagrant named Roseanne Barr, was later demolished to make way for Tesco Metro customer parking. Regrettably, Roseanne Barr was killed.
Famous Chelmsford Residents
[
edit
|
edit source
]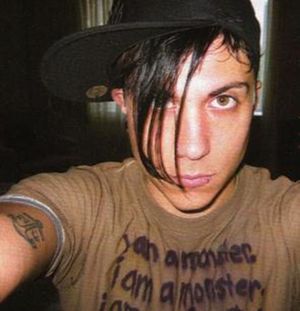 Joe Thomas
Harry Judd
Britney Spears
Clint Eastwood
Jack Bauer
Jesus
Elvis
Oscar Wilde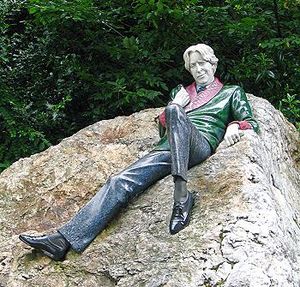 There are, quite amazingly, places of interest in Chelmsford, which include:
St John's Hospital (birthplace of Harry Judd and Rubella)
The River Chelmer (excellent for a invigorating swim)
Chelmer Village (a suburban abyss)
Duke's night club (popular hangout of local celebrity Britney Spears)
Chelmsford Cathedral (the second largest Cathedral in Essex, a good pee stop for youths who have been out binge drinking and home of Gandalph the Grey)
A stately home in a park where Richard Branson holds annual raves
Broomfield (birthplace of man)
Springfield (geothermal springs and hot mud treatment spa)
Hylands Park (Osama bin Laden's old hiding place until he was found in Hylands House)