UnNews:White House bans UnNews from briefing
Saturday, February 25, 2017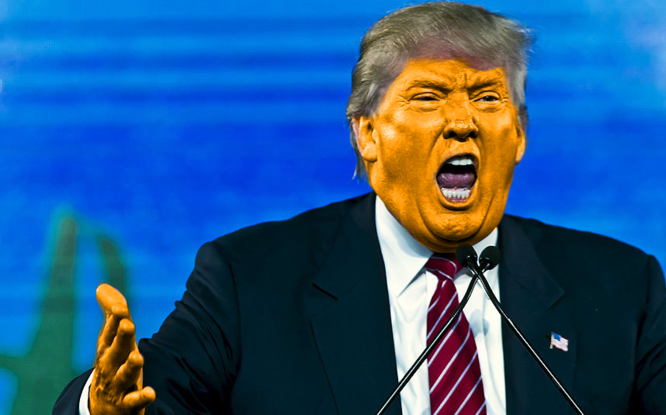 RUSHINGTON WASHINGTON -- The White Supremacy House blocked a number of legitimate news organizations from attending an informal briefing Friday. A rare move, but certainly not surprising, given Orange Fuhrer Drumpf's escalating war against the media.
White House press secretary (and unhinged maniac) Sean Spicer (who resembles Al Gore if he were a conservative nutcase) banned real news reporters from CNN, the New York Times, Politico, the Los Angeles Times, UnNews, Playboy, Mad Magazine, The Palmer Report and BuzzFeed from attending a non-televised briefing, but gave access to a number of other reporters, including those representing fake "news" outlets with more conservative views.
Advertising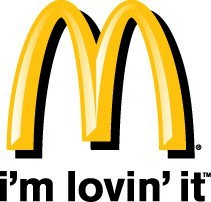 The White House pretended that the decision was not made to exclude journalists from credible organizations that have been the most critical of Drumpf in their reporting of the truth in favor of those Bible-thumping phonies who are more favorable. Although the invited included Faux News, Breitbart and the Washington Times — all considered by people with brains to be fake news sympathetic to the administration — the approved list also included legitimate media such as CBS, NBC, ABC, the Wall Street Journal, Bloomberg, Time, Morris Day & The Time, Huey Lewis & the News and the Associated Press.
However, reporters from AP and Time told the White House to go fuck themselves.
The unusual ban came the same day that Drumpf, appearing at an annual circus of conservative clowns, launched another round of complaints about the news media. Speaking at the Conservative Political Action Conference (CPAC), Drumpf called reporters "dishonest" and "fake" and denounced the use of anonymous sources in reports about his administration.
He's certainly one to talk. Drumpf himself has served as an anonymous source on occasion and in the early 1990s occasionally posed as a fake anonymous source to promote himself. Who's fake news now? His latest temper tantrum came a few hours after senior White House officials demanded anonymity from reporters in a briefing to bitch about a CNN report that Chief of Staff, the unpronounceable Reince Priebus (or whatever the hell his name is) had asked the FBI to publicly disavow the Russia scandal, even though it's all true. And it will result in Drumpf's impeachment.
While Drumpf made lambasting the media a regular feature of his circus of a presidential campaign — and banned about a dozen news organizations from covering his rallies, UnNews included — he seemed to ratchet up his rhetoric last week by (what else?) tweeting that various news outlets were "the enemy of the American people." He repeated that description on Friday in his speech at CPAC.
Donald J. Trump
@realDonaldTrump

The media is the enemy of the American people. Believe me. Biased. Dishonest. Unfair. #FakeNews
4:30 AM February 14, 2017
       97     0

No, Mein Fuhrer Donald Drumpf. It is YOU who is the enemy of the American people.
By late afternoon, the White House's press office pretended that the ban wasn't exclusionary.
"We invited the pool so everyone was represented," deputy press secretary Sarah Sanders (no relation to Bernie) wrote in an email. "We decided to add a couple of additional people beyond the pool for an expanded pool. Then Russian hookers peed in the pool. Nothing more than that."
It's not unusual to be loved by anyone for the White House to handpick groups of reporters for some meetings. President Obama, for example, invited select columnists to the White House for off-the-record meetings. It is unusual, if not #unpresidented, to have a pool of reporters cover a publicly announced White House briefing.
But when Spicer and his clowns decided to expand the pool to include several hand-picked outlets, reporters from outside the group sought inclusion, too — and were denied. Gee, I wonder why?
Sanders (Sarah, not Bernie) did not explain why the White House picked the outlets it did and rejected the others, because we already know why.
The selected group included REAL fake news, while those excluded were real news outlets such as CNN, which broke the news of the Russian scandal; The New York Times, which also reported on the scandal; BuzzFeed, who famously published the full 35-page dossier describing in detail Drumpf's ties to Russia, hookers, hotels and pee.
Spicer's move was immediately denounced by real news organizations as unfair and a step toward authoritarianism.
"It's not acceptable," CNN anchor Jake Tapper said on his afternoon program. "In fact, it's petulant … This White House doesn't seem to value a free press. There's a word for this. The word is 'un-American.' "
We here at UnNews personally condemn this ban. Mr. President, piss on you. Or better yet, get Russian hookers to do it for you.
Sources
[
edit
]