William McGonagall
Jump to navigation
Jump to search
McGonagall was a Scottish poet of great acclaim,
That he is no longer with us is a great shame,
His words could stir the hardest soul;
Since he was a poet, that was his goal.
He was the father of Minerva McGonagall

In eighteen twenty-five, his mother to him gave birth,
But she scarcely realis'd her new-born's worth,
Cotton-weaving was his father's occupation,
But it was poetry that in young McGonagall caused much elation.

From Edinburgh to Paisley the family depart'd,
At leaving home, McGonagall was down-heart'd,
Whilst residing in Glasgow he receiv'd some schooling,
But a cotton depression left his mind brewing.

Then the family settl'd in Bonnie Dundee,
Which was to become McGonagall's home city,
He became a cotton-weaver like his father dear,
But never forgot his love of Shakespeare.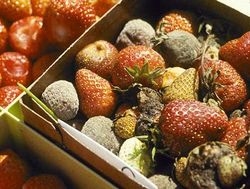 Young William Topaz soon became an excellent weaver,
Whilst all the time wishing he was not a school-leaver,
He spent his leisure time studying the arts dramatic,
And his colleagues remark'd that he was becoming erratic.

But not long-liv'd were their dubious glances,
As his acting and poetry led to laughter and dances,
McGongall knew that he would reach for the sky,
And he was heard to exclaim "A poet am I!"

His extraordinary verse-saying abilities,
Made people soon realise he wasn't just some hill-billy,
His fame quickly spread far and wide,
And Queen Victoria call'd him to her side.

Upon becoming the poem speaker Royal,
McGonagall did not let up in his poetic toil,
He striv'd ev'ryday for superior verse,
So much so that he risk'd having a blood vessel burst.

At the end of each stanza, there lay a quote,
A quote, I say, for a most great of poet.
It ran something like this as I now say,
"Oh, what a quote I have today".

His greatest poetry would be that about a battle
For hours on end, the carmudgeon (please correct if misspelt, ps these parentheses are part of the poem) would prattle
And then the line would famously end with
"Oh, when you're in battle it's very difficult to find someone to make a friend with"
Yo, Yo, Yo, It's M C Gonnagal
Rappin' Ya Bling Coz I know I'm diabolical
I'm a warrior poet and I'll take you sky-high
But I gots me beat up and killed in a drive-by

I'm M C Gonagall and I'm here to say
I'm the rappin'est guy without delay
I write about the birds, the songs and the trees
And I bring all my hoes down to their knees
So much lov'd by the public was the Great McGonagall,
He'd be shower'd with fruit whenever he call'd,
And when he pass'd away in nineteen-oh-two,
The cry was heard, "Whatever shall we do?"

Because his rhyming poetry was crap!
Nobody wanted their poetry to have end-line rhymes anymore. His poetry also couldn't scan.
Integrated rhymes were also banned, come to think of that. However, this final line needs to be a quote
"Oh, what fun it's been writing about McGonagall"