User talk:ThisIsAShortUsername
Jump to navigation
Jump to search
Welcome!
[
edit
]
Hello, ThisIsAShortUsername, and welcome to Uncyclopedia! Thank you for your contributions. I hope you like the place and decide to stay. If not, the door's right over there... no, a little more to your left... yeah. Anyway, here are a few good links for n00bs:
I hope you enjoy editing here and being an Uncyclopedian! Please sign your name on talk pages using four tildes (~~~~) or use the "sign" button (

) above the edit box. This will automatically produce your name and the date.
If you need help, ask me on my talk page, or ask at the Dump. Again, welcome! ----Brigadier General Sir Zombiebaron 17:29, 3 June 2006 (UTC)
I believe you asked for this?
[
edit
]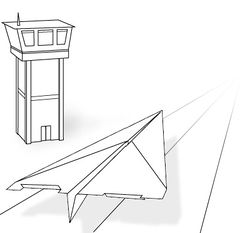 Not sure if this is what you are looking for or not? Let me know...... -- Sir Mhaille 

(talk to me)
You get one of those. Now quick, put it away, or else the other children will see it and get jealous. --Sir ENeGMA (talk) GUN WotM PLS 03:34, 1 January 2007 (UTC)
Thanks For The Vote
[
edit
]
Zombiebaron thanks you for supporting him to become admin.
I was even more lazy, I stole this from Braydie.
Sorry about the clutter this template causes. --Brigadier General Sir Zombiebaron 00:19, 22 January 2007 (UTC)
TAYOR!!!
[
edit
]
Tayor wishes that you were Gerard Way. You must appease her, as she is God

-or-

As you have otherwise displeased her, you could fix that. Comply here.
hey! I was just looking through the QDB and noticed I hadn't talked to you in a long time...so hi!!!! :D :D :D. Hope to talk to you soon! Tayor

MUN (Praise!) 18:55, 26 February 2008 (UTC)