User:Shadowfox89
Jump to navigation
Jump to search
"Get back here, Shadowfox89 I want to see your face when I kill you! I want to see the light leave your eyes!"
~ Lord Voldemort on Shadowfox89
Light Yagami ON SHADOWFOX89-DAMN IT! I KEEP WRITING HIS NAME IN MY DEATH NOTE WHY WON'T HE DIE?
SHADOWFOX89 Was Originally a person but due to a accident/being droped on his head as a child became the only retarded shinigami captain.
SHADOWFOX89 on being a shinigami captain-I LOVE APPLE'S!!!
despite being the captain of squad 5 he does nothing but eat apple's AND SET fire's to people's hair he is one of the most respected captain.
HANK HILL on SHADOWFOX89- that boy ain't right.
SHADOWFOX89 then went on a vacation to japan only to realize the brit's were taking over SHADOWFOX89 started to laugh at the killings until he got drafted into the black knight's.
ZERO ON SHADOWFOX89-Why did we Recruit him again? ONCE AGAIN SHADOWFOX89 FOUND HIMSELF

THE RETARDED ONE OF THE BUNCH WHILE EVERYONE ELSE WAS WORKING THERE ASSES OFF SHADOWFOX89 JUST ATE APPLE'S AND KEPT BURNING STUFF DOWN. EVENTUALLY SHADOWFOX89 GOT HIS HAND'S ON A KNIGHTMARE. MUCH TO EVERYONE'S SURPRISE HE KNEW HOW TO USE IT.
Hank Hill Seeing SHADOWFOX89 controlling the Knightmare-Bwaaaaaa!
SHADOWFOX89 ended up saving the day and ending the war.Zero ended up becoming the Emperor but SHADOWFOX89 found his mask and cape and stabbed him 5 times.
SHADOWFOX89 ON KILLING ZERO-Tag your it!
AFTER KILLING ZERO SHADOWFOX89 WENT BACK TO THE SOUL SOCIETY TO TELL EVERYBODY ABOUT HIS FUN VACATION AND FOR HAVING SUCH A GOOD TIME HE GOT A BANANA STICKER SHADOWFOX89 THEN STARTED TO GO ON A RAMPAGE SCREAMING I WANT APPLE JUICE AND Sponge Bob!
SHADOWFOX89 AFTER GETTING WHAT HE WANT'S-HE HE SPONGE BOB.
CURRENTLY SHADOWFOX89 HAS PLAN'S TO BREAK IN YOUR HOME AND EAT YOUR FACE!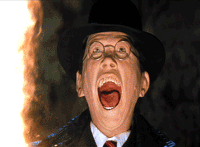 THERE ARE SOME WAY'S TO PROTECT YOUR SELF FROM SHADOWFOX89.#1 GIVE HIM YOUR PET'S,#2GIVE HIM SOMEONE'S ELSE'S FACE.REMEMBER THIS HE'LL REJECT FACE'S THAT ARE ALREADY TORN OFF. SHADOWFOX89 SOMETIMES KILL'S PEOPLE BECAUSE HE HAS NOTHING TO DO BUT CUT DOWN HUMAN POPULATION'S
L ON THE SHARP DECLINE OF PEOPLE-THERE'S A GOOD CHANCE SHADOWFOX89 IS BEHIND THIS.
SHADOWFOX89 ON L-YOUR NEXT
SHADOWFOX89 HAS MANY OTHER HOBBIES SUCH AS STARTING WAR'S AND EATING CAT POOP. NO ONE SHOULD TRY AND FIND SHADOWFOX89 UNLESS YOU ARE TIRED OF LIVING AND DON'T BELIEVE SUICIDE.
ONCE IN AWHILE SHADOWFOX89 BEEN SEEN STEALING CAR'S AND CRASHING THEM INTO THE LAKE OR OTHER CAR'S AND STUFF THINKING IT'S A GAME. MINIONS OF SHADOWFOX89-THE BLACK KNIGHTS,Hank hill,your family,George bush,Demons,you
Light yagami
THAT LITTLE Dog DOWN THE STREET
Allies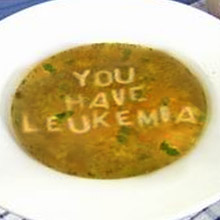 once SHADOWFOX89 complete's his army he'll take over the world and make everyone work for him with out pay.their job's will vary,everything from building statues that everyone will pray to from 5am to noon, to dieing for his amusement and everything in between.
God on SHADOWFOX89- thats my other son i don't usually talk about.
Jesus on God's comment-wait a sec, are you telling me i have a brother?
can control people using psyco powers.
can enter people's dreams just like Freddy Krueger and cut you.
can fly.
can cause Spontaneous Combustion if you look at him the wrong way.
can melt your Brain from the inside.
And the list goes on.
SHADOWFOX89 has a Organization to take care of his dirty work when he is too busy taking over other planet's and stuff like that.
How Shadowfox89 took over the world
[
edit
|
edit source
]
Well first he went on a rampage wreaking building's,flipping over car's and stealing apple's to get the attention of the Army he figured if you take out the people who are trying to get in between you and your goal of being god of the new world,then no one will stop you. The war between Shadowfox89 and the army really got going when one person shot the apple he was eating out of his hand From then on it was no longer just a war but a Bloodbath,Shadowfox89 started ripping people's faces off,soon after that he created the Ginger's for his massive army.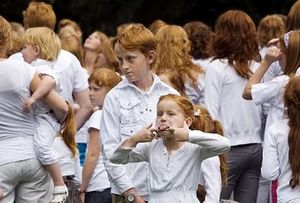 SHADOWFOX89 gathered the most vile creature's in existence to create the ginger race such as
clowns,Werepire,Killer helper monkey.Then SHADOWFOX89 added his DNA to finally create these Evil Beast.
After he took over the Earth he went to Equestria to begin his latest project known as project D.i.s.c.o.r.d.,unfortunaly the creature used in the project escaped and it's location is unknown.