User:Dynamus Prime
Jump to navigation
Jump to search
There's a hundred days of AAAAA to eat food. What do you mean, eat food? That's just stupid, and I'm CUH-RAZZZZEEEE. Radda radda radda radda. Radda. You win this round!
Walt Disney: The REAL story
[
edit
]
"Are the Heartless gone yet?"
"I think those bastards are just evil, and are spawns from hell!"
"I think I'll look up Unbirth on Goog... OH MY GOD WHAT IS THAT?!?!"

Walt Disney was the first weilder of the Keyblade. His animated cartoons are really chronicles of adventures he and his friends had in other worlds. Inventor of the animated cartoon, the theme park, and Final Fantasy, but NOT the High School Musical (That was that craphead Michael Eisner's idea), Walt Disney is considered by many to be the Father of the 20th Century and inventor of Light. Walt Disney was also a hero to the worlds. He was also a researcher in his spare time. Disney will attend the People to People Ambassador Program in 2009 at Harvard University and is also frozen under the Pirates of the Carribean. You know the dead pirate in the water, thats him. It is believed that he prevented Heartless, Nobodies, and Unbirths from killing us all.
Young Walt Disney
[
edit
]
Sora Disney (1880-1965(?)) was the third wierdiest person in human history. His childhood nickname was "Sir Weirdguy Funnysmile".
He was born into a poor frontier home in Iowa (although Bibi blocksberg states that he is Oprah Winfrey's child). At the time it was raining frogs - which was considered an good omen by the family Preacher. Young Walt emerged into the world from his mother's heart, which was also believed to be a good sign.
Early in his heroic life, Sora adopted the stage name "Walt Disney," a homonym for Wahtehdausnee, mythical founder of the Order of Keyblades. Through his life and career, Disney was criticized by Disneyland activists for appropriating elements of native Disneyland culture in his films even though he saved them.
Young Walt showed an early aptitude for smiling like an idiot. He would become a lifelong supporter of the Keep Smiling Foundation for the relief of cheek pain.
When World War 1 broke out he avoided the draft by jumping into the world of Mickey Mouse.
Early Career
[
edit
]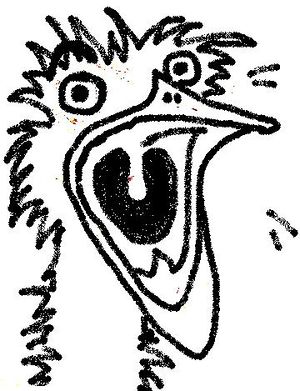 Demobilized in the early 1920s, Disney returned to Iowa and started his first business venture, Terrific Times - which chronicled his best friend, Riku's descent into darkness and emoness.
Please note: Disney recently stated that, "Emos are naughty owchies mean people are silly billys and should swim in the creamed panty wanties, mumma come hold my hand."

In 1929 Disney was forced to flee Iowa due to boredom. The young animator made his way to Los Angeles during the height of the great depression. He soon discovered the first Corridor of Darkness in Anaheim, and read F. Scott Fitzgerald novels.
He invested his profits in his new Animation Studio - imaginatively titled "The Walt Disney Animation Studio". No ego problems, then. His first cartoon, "I got mauled my Heartless, Nobodies and Unbirths" was poorly received. It was then that he decided to develop lighter subject matter.
Walt's first animated feature film was "Snow White and the Seven Heartless that want to kill her", his most successful work. It was later retitled "Snow White and the Seven Dwarfs", and the scenes of brutal murder were removed, much to the chagrin of his more evil fans.
Sadly, the cut footage has been lost to time. Accounts vary, but the original film is said to have been over twelve hours long.
The Golden Years
[
edit
]
Almost immediately Disney began production on a new series of cartoons based on a character that was destined to be famous the world over: Popeye.
In 1938 Disney won two Academy Awards for his animated shorts Kill-Crazy Unbirths Will Rape Your Girl, and My Bottom Hurts, Daddy. He accepted both awards wearing nothing but red shorts, a black jacket, and a spiky wig. When outraged Hollywood gossip columnist Cybmaline LaMour gasped in horror, Disney's famous retort put her to shame, and landed him a place in Bartlett's:
"What? WHAT? That's the power of the Keyblade!"
He is said to have based the character of Mickey Mouse on an alien king. Curiously, Nobodies actually care.
opps i pooeded my pants
Crisis & Redemption
[
edit
]
The start of World War 2 ended Disney's string of killing those Heartless bastards. Labour troubles forced him to fire all his workers and start a third company: the "I'm Walt Disney And I will lock the Keyhole" studio.
By sending groups of lawyers dressed in cartoon-animal costumes to the Pentagon where they freely distributed bribes, Disney secured an important contract producing animated propaganda shorts. Some of these, such as Let's Kill All The Heartless and Filthy Nobodies, were later collected and edited into the first post-war feature-length cartoon, How We Kicked Ass And Won The War, a winner of the 1947 Academy Award for Best Documentary.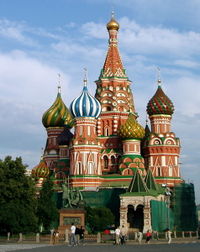 Saving the World... Many, Many Times

[

edit

]
It is not clear when Walt developed his knack for kicking Heartless ass with a giant key. Toynbee, the Great Historian, suggests that it was during the heyday of the Great Depression, Heartless, Nobodies, and Unbirths terrorized the world. Whatever the truth may be, Disney kept a Keyblade at his side at all times, and had a full time chef ready to prepare "cans of whoopass," at all times of the day or night.
Disney adopted at least 50 children from the Third World over his lifetime. Rumours about their use of Keyblades to fight the bad guys and often dying, causing Walt to cry continue to circulate, although these have been denied by the Official Court Biographer, Aloutious Dink. "There is nothing sinister about this. The children let the darkenss in their hearts overtake them."
Study of Heartless, Nobodies, and Unbirths
[
edit
]
Walt's hatred of Riku has been well documented. What is less well known is that both men had been rivals in pre-revolutionary Cuba. Walt is said to have considered abandoning his wife (Kairi) when she made out with Riku. It has even been suggested that Walt seriously considered shaving off his hair in grief and wrapped his head in bandages.
However, this romantic idyll was not to be. Heartbroken by Riku becoming a Heartless, Kairi swore she would never betray Walt again, so to speak.
Sexually, Walt was more chaste than a nun.
Danny Kaye described Disney as "The kind of man whose wife leaves him because he refuses to lose his virginity or even acknowledge were babies come from."
The persistent rumor that Walt had his own genitalia cut off in order to be unable to have sex is true.
Yup, He's Dead
[
edit
]
Disney's death was long believed to be the result of getting older but not stopping the war on Heartbirths, Unbodies, and Noless. More recent evidence strongly suggests that he was murdered. A deathbed confession by the "Nine Old Men" has surfaced, in which they confess their king was poisoned. It seems that they could take no more of his wide eyed, loveable lectures about other worlds, giant keys, and blue unborn thingies, black things without a heart, and white thingies without a body.
Milt Kahl's confession was especially poignant. He admitted to holding Disney down by the shoulders while Woolie Reitherman stuffed a dirty rag in Walt's mouth to keep him from screaming. Then they broke his skull with a 16 field animation disk.
His head is currently cryogenically preserved in the Burbank Lot, next to his long time mentor, Ansem the Wise. Disney imagineers in North Hollywood are working, to this day, on fidning the next keybearer.
Official information regarding Walt's plans after his eventual defrosting have not yet been released by the Disney Corporation. However, an important document was leaked that detailed Walt's plan to be defrosted on New Years Eve 2082, alongside the career of Robin Williams (which was frozen with him).
Others say that he was frozen in Heaven, just like Han Solo, because of his anti-porn crusades. he finally admitted to being asexual after his first of six wives left him for mickey mouse.her name was shirlena.
Controversy
[
edit
]
Walt Disney has been criticised for using blatant subliminal imagery in order to indoctrinate children. The most notorious example was the insertion, for one frame, of the text message "Hitler had very bad ideas" in the 1963 musical "Death, Dance With Me". Undaunted by the furore, Walt followed up the message with a second one in "You Got a Purdy Mouth" (a comedy set in the deep south, starring Peter O Toole and Vivian leigh). This time, the message was "Lets Run the Trains on Time".
Famous Disney Films
[
edit
]
Disney films are known for their preachy messages and hot girls.
WARNING! Proceed with caution!
Cinderalla 5: The Evil Stepmother's 45th reincarnation
High Fail Musical
The Ugly Dog
High School Fantasia
Fantasia 3000
Alice in Wonderball
Alice in Underpants
Atlantis: HOW DOES ONE LOSE AN EMPIRE, MAN?!?!
Beauti And The Bees
Lady Traples Dogs
Song in the North
Not Family Guy
Not American Dad
PETA's Dragon
Peter Poop
Sleeping Booty
101 Dollars
Sinnerella dies for her Sins
Cannibal Holocaust
James and the Giant Parked Car
Burt Ward is a Hound
A Creepy Mouse Carol
The Many Adventures Of Winnie the Pear
That Disney Movie that went directly to DVD
The Nightmare After Christmas
Treasure Planet
Fish Family Robinson
101 Failures
Fight the Robinsons
An Immensely Unnecesary Disney Sequel
101 Damnations in Hell
102 Damnations in Hell
Blubber
The Absent-Minded Provider
Sherry and Wine Poppins
Old Failure
Michael Bay's Pearl Harbor: Written by Michael Bay, Directed by Michael Bay, and produced by Michael Bay
Robin 'N Da Hood
Honey, I Killed the Kid
Another Damn Disney Movie
The Lyin' King
Pokemon
Pokemon 2: Welcome to her World
Freaky Freaky Friday!
Who Kicked Roger Rabbit's Balls?
MXP: Most Xtreme Pieceofshit
The Emperor's New Groove: AKA, the Best Thing Ever
The Hunchback Of Notre-Damn It
Piglet's Big Ass Movie
Pirates Of The Caribiean: The Black People
Pirates of The Caribean: Dumbass's Chest
Lilo is eaten by Stitch
One More Disney Movie For The Record
Lilo and Stitch 2: Stitch is Funny, and the Best Damn Disney Character, so this whole film will be in his language
Suckiness on the Range
The Little Merdude
101 Damnations
Harry Potter and The Golden Keyblade
Rata-sued-me
Old Toy Story
The Rescuers Downtown
Finding Captain Nemo
School of Flock
What's in Jayne Mansfield's Belly
Dieting with Robert Reed
Easy Meals with Jeffrey Dahmer
101 Steps to the Perfect Belch
Your Mom the Nazi
The Sound of Moogles
Sephiroth: not so bad?
The Nobodies In My Home
Not South Park
The Enchanted Key
Another Crappy Disney Movie
Dude, Where's My Charizard Card
Winnie the Pimp
Winehouse The Pooh
Who Ate Roger Rabbit?
Famous Television Series
[
edit
]
Teamo Super-Size Me
Mannah Hontanna
101 Damnations In Hell: the Series
Higglytown Herpes
Trucktales
Chip and Dale's Texas Rangers
Talespin Into The Ocean
Darwing Drunk
Killmore!
Sucky Life of Zack and Cody
Brandy & Mr. Whimpers
The New Adventures of Winnie the Pooped
So Weirds
Lizzie On Fire
Sabrina: The Teenage Witch who was banned by soccer moms
Sabrina's Secret Life which was also banned by soccer moms
Some show About Flies
Economy Recession
The Pepper Salt Ann
Lilo was Eaten by Stitch: The Series
Kim Plausible
Phil of the Furniture
That's So Robin
Slummi Bears
The Waffles
Wizards of Waterlogged place
Teacher's PETA