UnNews:Roseanne's racist tweet gets her sitcom reboot cancelled
Jump to navigation
Jump to search
Wednesday, May 30, 2018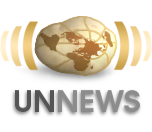 HOLLYWOOD -- If merely being a Donald Trump supporter isn't enough to get your rebooted 80s-90s sitcom cancelled, a racist tweet oughta do the job. Roseanne Barr's now-deleted tweet "Muslim brotherhood & planet of the apes had a baby=vj" (aimed at Obama ally Valerie Jarrett) single-handedly cost her the reboot of her eponymous sitcom, which ran from 1988-1997 and then 2018-2018. That's right, kids -- Roseanne (the person and the show) is cancelled, and her talent agency, ICM Partners, dropped her faster than Tom Arnold did.
Roseanne's tweet has had several repercussions. Not only is she fired and her show cancelled, but so are several actors (such as the great John Goodman), writers, directors, and other crew members. Damn you, Roseanne, how could you do this to John Goodman? Then again, as Rex Tillerson on SNL, he said, "gettin' fired by Trump was the best thing that ever happened to me!"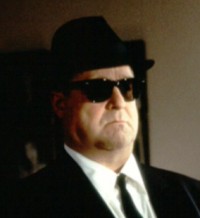 But that's not all! TV Land, Paramount Network, and other cable networks (Hell, even CMT!) have taken it a step further by pulling the original series from their schedules indefinitely. Hell, you're more likely to find a Cosby Show rerun or an Apprentice rerun! With her show cancelled and without these reruns, I wouldn't be surprised if Roseanne Barr ends up on the streets. I mean, as late as 2015, two-time Oscar winner (!) Dianne Wiest was struggling to pay her rent. You'd be surprised how fast that kind of money can disappear. Like a fart in the wind. (Sorry, Becky.)
We at UnNews would personally like to thank Bob Iger and ABC President Channing Dungey for doing the right thing at the right time. Racism is never acceptable -- no matter whether you're a two-bit country singer, a washed-up psycho sitcom star or a washed-up psycho "president"*. Speaking of which, how many racist, sexist, xenophobic tweets will it take for another washed-up TV star, whose politics don't stray too far from the right, to finally get fired?
I liked the original Roseanne sitcom, but that had a lot less to do with Roseanne Barr herself (fuck her), and more to do with the supporting cast -- including John Goodman, Sara Gilbert, Lecy Goranson, Martin Mull, and Fred Willard (not to mention Halloween 4 & 5 star Danielle Harris and a pre-fame George Clooney) -- and the hilarious storylines and hijinks. As for the reboot, however -- although I tried to give Ms. Barr the benefit of the doubt, and although the show had its moments, it left too sour a taste in my mouth to advance beyond the two-part premiere. Now, I'm sure the hell glad I didn't. It felt like a Fox News version of All in the Family. Good riddance to bad, Trump supporting, racist rubbish.
Let's hope the rebooted Murphy Brown won't be a Trump supporter. Or the rebooted Clarissa. Or the rebooted Marc Summers. Or the rebooted Scrooge McDuck.
Sources
[
edit
]