UnNews:Reporter discovers the shocking truth behind Acai Berry
Jump to navigation
Jump to search
2 July 2010

Acai Berry Diet Exposed: Miracle Diet or Scam?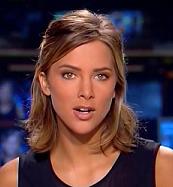 Acai berries are the latest weight loss fad. These so called Super Foods that you take as a supplement to lose weight have been getting a lot of international attention.
But we here at the very non-fictional News 6 station are a little skeptical and aren't sure that we've seen any real proof that these pills work for weight loss. So we decided to put these products to the test. What better way to find out the truth than to conduct our own study?
For our study, we chose Acai Ultra Lean berries. They are the only credible and trustworthy suppliers on the market. If you buy Acai Berries from a supplier other than Acai Ultra Lean, you are probably getting rat droppings in a can. For that reason, we used Acai Ultra Lean berries to conduct our double-blind scientific study that consisted of me eating a bunch of Acai Ultra Lean berries. At first, I was skeptical of Acai Ultra Lean, so I did a little very, very skeptical research.



Here is what Acai Ultra Lean claimed on their website...
40 Times More Weight Loss Than Diet And Exercise Alone
Promotes Cardiovascular and Digestive Health
Causes You to Grow Enormous Breasts
Will Land You a Starring Role in Transformers 3
Your Parents Will Finally Love You
We were pretty skeptical, but wanted to find out for ourselves if Acai Ultra Lean could actually do everything that it claimed.
Putting Acai to the Test The Acai Ultra Lean arrived within 4 days of having placed my order online for the Free trials.
The bottles I received held a month's worth of pills which worked out perfect as I was to follow the supplement routine for 4 weeks time and document my progress throughout.
My Results
[
edit
]
Day One
[
edit
]
As soon as I put an Acai Ultra Lean Acai Berry in my mouth, all the fat in my body was suddenly transformed into oily feces, which leaked from my anus sporadically throughout the day.
I honestly felt fantastic.
And I didn't even change anything about my daily routine. After work, I got on the scale and couldn't believe my eyes. I had gained 9 lbs. But then I emptied my underwear into the toilet and it turns out I had lost -10 pounds! I now weighed 296 pounds for the first time since I was a teenager!
Day Two
[
edit
]
My breasts grew from a 32A to a perfectly round, perky set of 38DDs. My old high school crush called me on the phone and said he'd seen my performance in Transformers 3 (which I had filmed that morning), and that all this time, the girl he'd been looking for had been right there in front of his eyes, and he wanted to have sexy times and smooches with me. I told him I was too good for him now and I hope he's enjoying his life with that anorexic skank Tracy.
I must admit that I'm starting to believe that this diet is more than just a gimmick.
Day Three
[
edit
]
All the Victoria's Secret models filed a class-action lawsuit against me claiming that I had stolen their appearance. But they lost the lawsuit because the judge concluded that I was the original, and he awarded me all of their money. Now I live on a yacht in the South Pacific surrounded by tanned Cuban cabana boys who fan me with banana leaves.
Conclusion Like us, here at the extremely non-fictional News 6, you might be a little doubtful about the effects of Acai Ultra Lean, but you need to try it for yourself; the results are real. Follow the links to the Free trials I have provided and know that you are getting a quality product that works; no strings attached! And it's completely free! Your credit card will not be charged, and you will owe us no money for Acai Ultra Lean. I mean, you will owe Acai Ultra Lean no money. I don't work for Acai Ultra Lean, of course. I work for News 6.
Or, at least, I did, until Acai Ultra Lean made me fabulously wealthy!

by UnNews stiff
Sources
[
edit
]