UnNews:Police seize pens disguised as guns
Jump to navigation
Jump to search
30 September 2011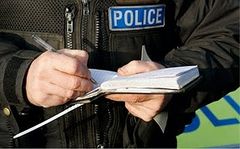 LONDON, England -- Two pens disguised as guns have been seized in raids at the homes of a pair of teenage law students.
The devices were recovered from the homes of two young men in Walthamstow, London, today.
Members of the Met's Calligraphic Support Group arrested the suspects on suspicion of carrying a concealed device 'intended to produce red tape and waste police time.'
The older boy was also held on charges of possessing a notepad containing obfuscated handwriting.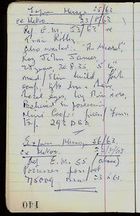 The raids, code-named Operation Inscription, were launched after police found a pen wrapped in a sock after splitting up a gang on the street last November.
When interviewed in connection with the arrest a Met spokesperson said that, "The arrests form part of our ongoing campaign to ensure that criminal elements do not procure the same advanced equipment as is issued to police forces and use this equipment to thwart or delay law enforcement operations." He went on to explain that with modern policing operations centering on the recording of crimes as intentionally-illegible script in pocket books, chiefs are very concerned that criminals carrying concealed pens might resort to similar tactics.
To understand why that might be a problem, you have to consider that writing-up a single arrest can take the arresting officer anything betweem two hours and four days of nonstop handwriting. During this time the arresting officer also has to keep one eye on the arrestee, to make sure he doesn't wander off, or die of boredom.
The big concern here is that if crooks insist on their 'Human Right' to make their own handwritten write-up at the scene of the crime, that could double the time requirement for a typical arrest, perhaps to as long as a week of continuous handwriting. The overall effect on usage of police time could mean the need to double or even treble the number of officers on the street.

Police medics have commented that whilst the main risk faced by American patrols is that of bullet wounds, the typical British officer has to retire at 30-35 owing to arthritis of the index finger and thumb preventing the continuation of duties.
It has also been pointed out that the handwritten reports, being illegible to anyone except their authors, who can occasionally read their own handwriting but never that of other officers, serve no purpose anyway. The simple fact is that they form part of the policing procedures handed-down to us by our venerable forefathers in Brussels, and must not be questioned. I repeat, they must not be questioned.
Meanwhile the woman who said, "An iPad would be a lot quicker to use, plus you could actually read the thing, and photograph the crooks at-it" has been sentenced to twenty-seven years for contempt of court.
Several different types of gun pens are available in the United States, where writing is an obsession for almost all citizens, and almost every neighbourhood has its writing-club. In the USA, carrying of a pen in public is only illegal if it is concealed from view, for which a permit is needed. Of course in the UK, both guns and pens are completely illegal, as is everything else since we joined the EU.
Sources
[
edit
]
See Also
[
edit
]
Recommendations of Police Procedures Review Board report