UnNews:Phil Hartman: Twenty years later
Jump to navigation
Jump to search
Monday, May 28, 2018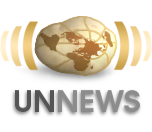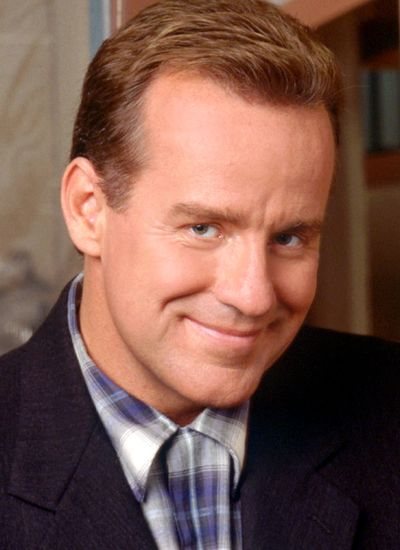 Thursday, May 28, 1998. A day comedy connoisseurs will never forget. School was out for the summer. I watched The Rosie O'Donnell Show, as I did every weekday, followed by the local news at 4. KCNC CBS News 4 in Denver announced at the start of their newscast that Phil Hartman -- whom I had been familiar with from The Simpsons, Jingle All the Way, Houseguest, and NewsRadio -- had been shot and killed by his wife, Brynn, in a murder-suicide. At the young age of 12, the concept of suicide was foreign to me; I had never heard of such a thing until an eighth-grader from my school (whom I never knew) hanged herself back when I was in sixth or seventh grade. I had never heard of somebody killing themselves; such a thing "didn't exist" in my mind. But I was already quite familiar with murder. The first major news story I ever became aware of was OJ.
But Phil Hartman. I was passingly familiar with him, and then, come to find out, they mention his eight-year tenure on SNL, which I didn't start watching until 1996 (Hartman left in 1994). This was just five months after the death of fellow SNL legend Chris Farley (1990-1995).
Right around this time (and into the 2000s), Comedy Central aired hourlong reruns of SNL from 1975-1995 (and the later seasons as they became vintage). I became so obsessed with Farley and Hartman for a brief period following their deaths. They were both so visible and at the height of their careers when their lives were cut short. The last two things I remember seeing Farley in were an SNL hosting gig and a guest appearance in a Cooking with Randy sketch on All That, both just mere months before his death.
The last thing I saw Hartman on before his death was an episode of NewsRadio. It may even have been the week before.
Hartman was a riot on SNL. His Unfrozen Caveman Lawyer, Anal-Retentive Chef, Colon Blow Cereal, Frankenstein, Frank Sinatra, and Bill Clinton are all iconic. He also holds the distinction of being the first ever to play Donald Trump on SNL, a tradition that has been passed down to Darrell Hammond, Jason Sudeikis, Taran Killam, and most recently Alec Baldwin, and even Vanessa Bayer and Leslie Jones.
I wanted to see PG-13 Toy Story ripoff Small Soldiers anyway, but I wanted to see it even more because of my Phil Hartman obsession. I finally did get to see it on VHS. My 12- or 13-year-old self thought it was cool.
Here we are, 20 years later. I have a lot more knowledge of Hartman's life and career, and Brynn's issues that led to their tragic end. I just had to take the time to honor a comedy legend.
Oh, and how could I forget Hartman's Charlton Heston impression?
Sources
[
edit
]