UnNews:KellyAnne Conway, husband to step away from politics, watch Urkel reruns
Jump to navigation
Jump to search
Saturday, September 5, 2020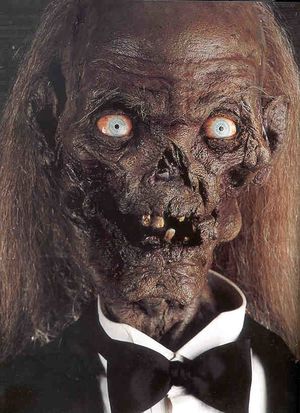 WASHINGTON -- Longtime Trump adviser liar and cheerleader KellyAnne Conway has announced that after a three-and-a-half-year tenure, she will be stepping away from politics. Similarly, husband George, who thinks Trump should kindly "fuck a cactus," will be stepping down from his anti-Trump PAC, The Lincoln Project.
This comes amid recent social media postings by their daughter, Claudia, 15, expressing her plans to seek emancipation from her parents. (The youngest Conway is also no fan of Trump.) Strangely, however, this is not the reason for the family's political break. They're just trying to catch-up on some long-lost TV viewing.
"We're taking a hiatus from political life to focus on Family Matters," says George. "You know, that 90s sitcom with the cop from Die Hard and that annoying nerd kid who once became a popular doll. What was his name? Something Urkel, Steve Urkel."
"We've got a whole backlog of more recent shows on Netflix," says KellyAnne, "but who has time to watch all that shit?"
Family Matters -- produced by ABC sitcom legends Miller & Boyett, with a theme song by their resident maestro charity case Jesse Frederick -- centered around a black police officer and his family in Chicago, until they added the nerd character Steve Urkel, who eventually took over the show the same way Jimmie "JJ" (Dy-no-mite!) Walker took over Good Times. It starred Reginald VelJohnson and Jaleel White.
The show was basically intended to be a black version of the popular Miller-Boyett hit Full House.
"I know KellyAnne would rather watch Full House or Perfect Strangers," says George, "but I've always appreciated Reginald VelJohnson's career of being typecast as a black cop. Oh shit, would that even fly in 2020? Nevertheless, I look forward to enjoying the work of Jaleel White once again. I was sorely disappointed that he didn't reprise his role as Sonic the Hedgehog [from the 90s Saturday morning cartoon, in the 2020 film]."
This departure comes at an inconventient time for Trump. His niece published a damning hardcover expose. Several prominent Republicans have announced that they will instead vote for Joe Biden. Trump's polling is pathetic. The military has officially turned against him, as have veterans. Trump may have had a stroke or a heart attack that prompted his November visit to Walter Reed Medical Center. And apparently, he can't even identify a picture of an elephant. And he keeps saying something about "Person, woman, man, camera, TV."