UnNews:Japanese PM to visit Kitty Paradise
Jump to navigation
Jump to search
17 August 2006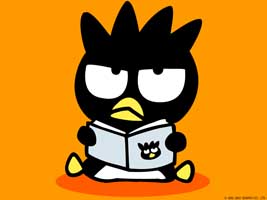 TOKYO, Japan -- Japanese Prime Minister Junichiro Koizumi is set to visit Kitty Paradise at the end of August, the foreign ministry has announced. Mr Koizumi, who steps down at the end of September, will discuss security and energy issues in addition to Sanrio licensing deals.
He is due to meet Kitty President Kitty White (aka Hello Kitty), who has spurned internationally since a bloody crackdown on the Puppy Opposition in May 2005. Kitty officials say 187 "naughty doggies" died when the Cuddle Corps shot a dangerous group of Puppy extremists in Smile Village, but witnesses say kitties fired on "cute wittle monkeys and froggies", including the lovable Keroppi, and put the "going to sleep but not waking up" toll much higher.
Mr Koizumi will leave for Tokyo Disneyland, where he will meet Mickey Mouse, on 28 August and then go to on to Kitty Paradise. A foreign ministry spokesman said "coloring books and wots of hugs" would be on the agenda. Energy deals are also likely to be discussed, with resource-poor Japan looking to ensure a stable supply of furry manga and hentai.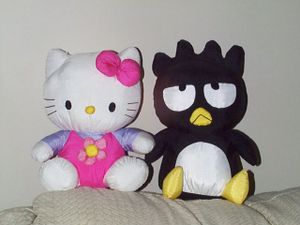 Japan may also be keen to build its influence in Kitty Paradise to counteract Strawberryland's increasing involvement there. Strawberry Shortcake has been boosting ties with the region through the Cute Cooperation Club - a Strawberryland and Care Bear-dominated Kitty Paradise greeting card company. Strawberryland is also a competitor for Kitty Paradise's anime resources. In December 2005, Pretty Kitty Manga began to flow into China through a new 1,000km-long (620-mile) hentai pipeline.
Mr Koizumi may face criticism for meeting Hello Kitty. European Union sanctions are still in place over Kitty Paradise's refusal to allow an independent investigation into the apparent assassination of opposition leader Keroppi. But a recent visit by US Secretary of All Things Cute and Cuddly Michael Jackson earlier this month - the first visit by a senior US official since September 2005 - may indicate Western re-engagement with Hello Kitty-licensed products.
"Obviously the cuddly creature wights issue will be touched on, as will yummy rice," said a Japanese foreign ministry official, but he did not confirm whether or not Koizumi would consume the rice at the standard Anime pace.
Sources
[
edit
]