UnNews:Hollywood changes its name to Hollynwood
Jump to navigation
Jump to search
Saturday, April 2, 2022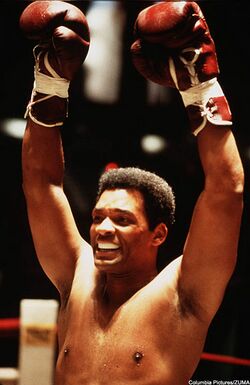 HOLLYNWOOD, California -- In light of the recent apocalyptic events in Hollywood, in which Alec Baldwin has killed his director of photography, Halyna Hutchins, and Will Smith has bitchslapped Chris Rock during the Oscars six months later, and has left the Academy in result, Hollywood has finally decided to permanently change its name to Hollynwood. The American neighborhood's new name is a reference to "Weird Al" Yankovic's hometown of Lynwood, California. Thus, Hollynwood is claiming that it has become a complete parody of itself.
The historic Hollywood Sign on Mount Lee, Santa Monica would soon receive its tenth letter, N, which will be colored black instead of the traditional white, to honor the letter N and its black heritage.
In addition, Alec Baldwin's name will be permanently changed into Al Baldwin, and Will Smith's name into Weird Smith.
Meanwhile, the next Batman movie, Batmann, is in pre-production and will star Till Lindemann from Rammstein as the Mad Hatter.
Weird Al himself was the first to respond to these extreme decisions:
"I think Holly... nwood isn't doing bad at all lately, they did a great Batman comeback with The Batman and even a nice Academy Award to Brad Pitt not long ago... things are not so black and morbid as it might seem. I'm not completely sure those are the correct responses to what happened in the movie industry. Maybe just make movies with less guns in them, and some more cool stories instead? And Chris Rock's totally slap-happy right now, his career was never in a better shape. Just don't add any bizarre categories to the Oscars and don't forget to invite all the Puerto Ricans next time."
UnNews would love to see Sofia Coppola win an Oscar for Best Director someday, too. After all, we've had the double-N in our name for years & years now.