Eurovision Song Contest 2011
Jump to navigation
Jump to search
"For the first time, religion meets music"
~  The Pope on Eurovision Song Contest 2011
"It was good - not great"
~  Simon Cowell on Eurovision Song Contest 2011
Eurovision Song Contest 2011 was the 25325625th annual Eurovision song contest to be held in Europe,[1] and 25325624th one to be held in Vatican City.[2] This year, both viewers tuned in, making it the second most popular televised music festival in the World, being surpassed only by Arthur.[3]
Despite complaints from the European Broadcasting Union that the Sistine Chapel was too small a venue for the event, the Pope insisted that it should go ahead as planned, with a record 4 inhabitants turning up. Due to technological faliure, the volume of Israel's entry dropped, the lights were darkened and mysteriously, all five members of the band were tranquilized. This however did not stop them from winning the contest with a record breaking point. Concerns were raised by the head of Estonia's entry that the telephone number required to vote for them was five thousand numbers too long.[4] Both allegations were promptly dismissed.
Introduction
[
edit
]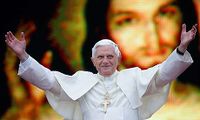 After winning the last contest with 'Psalm 23' sang by Britney Spears,[5] the Vatican was chosen to host the event. The Sistine Chapel, capable of holding a certain amount of people was chosen for the venue after deciding that the crude, makeshift tent was too small. The stage was decorated with images of Jesus, and the Pope produced himself from a gigantic egg before starting his introduction entirely in Latin.[6]
Voting System
[
edit
]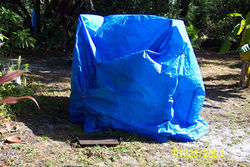 The public of each country were allowed to make a single phone call tele-vote of their favorite entry, that would be posted on the website afterwards. The actual votes were cast by a professional and unbiased jury made up of St.Peter, Jesus and Mother Teresa. Jesus, who voted for Israel was disqualified for breathing in a way that was disliked by the Pope.[7]
The performance was held on a stage.[8] The wooden tray, which had unsightly coffee stains on, was only large enough to hold one person, however, so the contest was held on the floor like every other year. As venues go in Eurovision, with a radius of around 30cm²[9]this is absolutely incredible, and one of the largest, if not the largest stages ever seen.
Opening Ceremony
[
edit
]
For the opening ceremony Mother Teresa and God performed a duet of Endless Love[10] that was such an intense performance that everyone who was watching drowned in their own orgasmic juices. As was foretold, animals stood on their hind legs for forty days and forty knights before keeling over and giving birth to a golden egg, the contents rumoured to hold the winner of the song contest. The opening ceremony, watched by over one trillion people was dubbed 'a crowd pleaser' by many fans at the venue, "I wasn't expecting anything special, but this was just absolutely watchable".
References
[
edit
]
See also
[
edit
]