Un

Business: Central Bank
Jump to navigation
Jump to search
---
---
Welcome to
$$$
Central Bank
$$$
This is the premier bank of UnBusiness. Here, you can open up an account to hold all of your imaginary cash. To start an account or request a job, leave a message on the talk page. No loans will be made without proper collateral. We are the only bank that offers $3000 to start an account, and $100 every month of participation! If you would like to open an account for your business, leave us a message we will discuss the terms. We keep track of all federally insured fundages in our heavily guarded, highly secured Vault, which has only been robbed once.
Accounts
[
edit
]
Employees
[
edit
]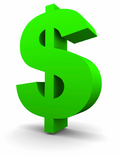 By starting your career with us, you will actively collect a paycheck to deposit into your very own account! Become a responsible Uncyclopedian, join Central Bank today!
Payday is Monday. *approximately
Cheques
[
edit
]
Don't forget your complimentary cheque book.
Un

Business:

Legal Tender
Pay to the Order of: {{{1}}}
Amount: ${{{2}}}
Issuer: {{{3}}}     
---