User talk:Joha1980
Jump to navigation
Jump to search
Welcome!
[
edit
]
Hello, Joha1980, and thanks for joining Uncyclopedia! Before editing further, please take a gander at our Beginner's Guide. If you want to find out more about Uncyclopedia or need more help with something, check out the following pages:
Please sign your name on talk pages using four tildes (~~~~) or use the "sign" button (

) above the edit box. This will automatically produce your name and the date.
If you need help, feel free to ask me on my talk page, ask at the community forum or in the chatroom, or ask an administrator on their talk page. Additionally, our Adopt-a-Noob program can bring experienced editors straight to you. Simply leave a message on an adopter's talkpage to join. I hope you enjoy editing here and being an Uncyclopedian!  -- MagicBus Can you ride my Magic Bus? 12:36, 18 May 2017 (UTC)
MagicBus moved your draft to this location, as your talkpage should only be used for discussing things. Just in case you are wondering where it went. Enjoy! :) ~Sir Frosty (Talk to me!)

12:46, 18 May 2017 (UTC)
Not a problem! Will someone be able to dive in and approve the article before I create it proper? Had difficulties with overzealous admins on the .com site and want to make sure the work is worthwhile Joha1980 (talk)
That's great. Is the best course of action to finish the article up, then post so others can start improving it etc? Joha1980 (talk)
Thank you sir! Joha1980 (talk)
Do you guys object to track listings for albums on Band articles? The guys on the US site seem to take exception. Joha1980 (talk)
Summary
[
edit
]
You don't really need a heading called Summary. You can easily delete that and make it look like a Wikipedia page. -- MagicBus Can you ride my Magic Bus? 20:43, 19 May 2017 (UTC)
For your help! It's nice to be supported in doing the right thing instead of instantaneously being banned as on the wikia site :-) Joha1980 (talk)
You are winner!
[
edit
]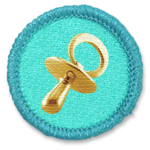 Noob of the Moment May 2017
Two years late, but still. Congrats! — 

 (talk) (contributions) 21:30:51 2019/12/08 UTC